Get It and Get It Again: Matthews, Kimberly T.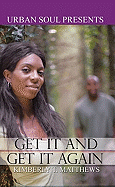 All hell breaks loose when a woman, fuelled by anger and revenge, wrongly blames her husband for having an affair with his ex-wife.
ORDER # G410-1 $14-50 ISBN 9781599830940
Return to Sullivan's Island: Frank, Dorothea Benton.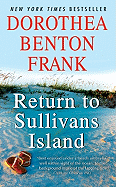 A long-awaited sequel to the best-selling Sullivan's Island brings readers back to the steamy low country of South Carolina and continues the story of the family of Susan Hamilton, this time focusing on a member of the younger generation, Beth Hayes.
ORDER # G410-2 $14-50 ISBN 9780061438479
Sweet Tea at Sunrise: Woods, Sherryl.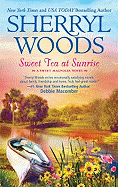 Returning home to Serenity, South Carolina, to get much-needed support and comfort from her two best friends, single mother Sarah Price also gets a second chance at love with newcomer Travis McDonald, who just might be the perfect man to heal her broken heart.
ORDER # G410-3 $14-50 ISBN 9780778328452
One Fifth Avenue: Bushnell, Candace.

No Picture Available

Living within New York City's most elite apartment building, five women pursue relationships and personal dreams amid the social and sexual politics of New York's privileged, including comeback-seeking actress Schiffer Diamond, rich-husband-hunting Lola and high-powered career woman Winnie.

ORDER # G410-4 $14-50 ISBN 9781401341404