Hard Ride to Hell (Family Jensen): Johnstone, William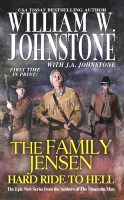 When legendary mountain man Preacher disappears after clashing with a ruthless Union colonel, Matt Jensen sets out to infiltrate the Colonel's gang of killers, while his father Smoke seeks out the only honest citizens in the crooked town of Hammerhead to learn the real story.
ORDER # G413-1 $12-40 ISBN 9780786031184
Gila Wars (Josiah Wolfe, Texas Ranger): Sweazy, Larry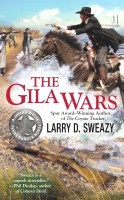 As rustlers and Rangers prepare for an all-out war, Texas Rangers Josiah Wolfe and Scrap Elliot not only battle against Juan Cortina and his band of ruthless cattle thieves but against each other.
ORDER # G413-2 $12-40 ISBN 9780425250686
Full Figured 4: Plus Size Divas: Weber, Natalie.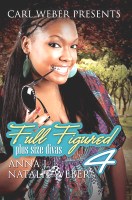 Presents two stories in which recently divorced Valencia McCoy has suddenly become enamoured with her new psychiatrist, and wealthy Amber Couture, who always gets what she wants, finds herself having to choose between three very different men.
ORDER # G413-3 $12-40 ISBN 9781601623775
The Legend of El Duque (The Gunsmith): Roberts, J. R.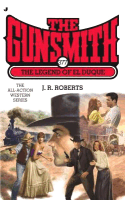 After the Texas fever claims King, his prize bull, Wyoming rancher Bill Werter asks his friend, the Gunsmith, to ride into Mexico with 10,000 dollars to buy the only bull that could take King's place - El Duque.
ORDER # G413-4 $12-40 ISBN 9780515153187
Last Temptation: Stimpson, Michelle.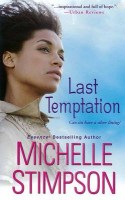 When her son's father comes back into her life, declaring his love for her, single mother Patricia 'Peaches' Miller, who never wants to become dependent on a man, must battle against temptation since he belongs to another woman, and turns to God for help.
ORDER # G413-5 $12-40 ISBN 9780758246875