The Widow of the South: Hicks, Robert.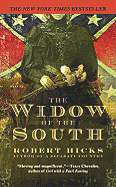 A story based on the true experiences of a Civil War heroine finds Carrie McGavock witnessing the bloodshed of the Battle of Franklin, falling in love with a wounded man with a hardscrabble past, and dedicating her home as a burial site for fallen soldiers.
ORDER # G809-1 $15-50 ISBN 9780446558884
The Call of the Wild: London, Jack.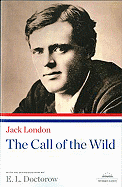 An accessibly priced edition of the early twentieth-century classic about a mixed-breed sled dog that heeds a primal desire to return to a feral life features an authoritative introduction and a student-friendly format.
ORDER # G809-2 $15-50 ISBN 9781598530582
Dracula: Stoker, Bram. Intro by Leonard Wolf. Afterword by Elizabeth Miller.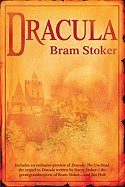 A powerful, centuries-old vampire follows his bloodthirsty trail from the mountains of Central Europe to England, until the savvy Dr. Van Helsing comes up with a way to end the reign of terror. Includes a teaser chapter from the forthcoming sequel Dracula: The Un-Dead and a letter from its author, Dacre Stoker, the great-grandnephew of Bram Stoker.
ORDER # G809-3 $17-50 ISBN 9780451228680
Hard Rain Falling: Carpenter, Don. Intro by George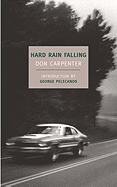 Pelecanos. Living off his wits in the seedy hotels and pool halls of Oregon, orphaned teen Jack Leavitt befriends Billy, a young African-American runaway and pool hustler whose schemes land Jack in an abusive reform school from which he emerges an embittered man, while Billy moves on to enjoy a bourgeoisie existence.
ORDER # G809-4 $29-50 ISBN 9781590173244
The Original Frankenstein, Or, The Modern Prometheus: Shelley, Mary, with Percy Shelley. Ed by Charles E. Robinson.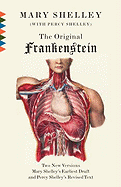 Presents two versions of the classic novel including an original draft as first written by Mary Shelly and a subsequent version that incorporated Percy Shelley's amendments and contributions, in a volume that offers insight into Mary's colloquial and modern style and Percy's contrasting prose that served to humanize the monster.
ORDER # G809-5 $22-50 ISBN 9780307474421
Siddhartha/The Dhammapada: Hesse, Hermann & The Buddha. Trans by Hilda Rosner & Irving Babbitt.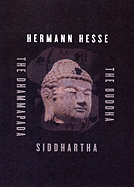 A translation of the Nobel Prize-winning writer's classic novel incorporates original writings attributed to the Buddha and follows the spiritually evocative journey of a young Indian Siddhartha, whose discontent with the disciple's role leads him on a torturous journey.
ORDER # G809-6 $17-50 ISBN 9780811218504