Millionaire Wives Club: Whitaker, Tu-Shonda L.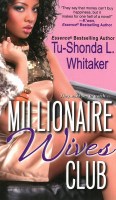 Four women flaunt their physical attributes and darkest secrets on a new reality show, including the gold-digging Evan, dedicated NBA wife Milan, abused single mom Samirah, and alimony-dependent divorcée Jaise. By the Essence best-selling author of The Ex Factor.
ORDER # G813-1 $12-40 ISBN 9780758283733
Aztec Revenge (Aztec): Jennings, Gary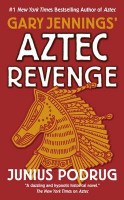 Forced to flee after killing a man who was beating a horse, Juan the Lépero, who hides his mixed heritage to escape life as a beggar, embarks on a series of adventures as a highwayman, horse thief and wealthy caballero before resolving to rescue a man who once saved his life.
ORDER # G813-2 $12-40 ISBN 9780765356260
She's The One: Murray, J. J.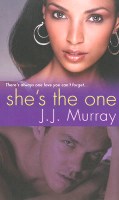 Agreeing to help Academy Award-winning actress Katharina Minola, the woman he has loved for years, revive her movie career, Pietro Lucientio vows to show this spirited woman, who has been stripped of everything, that she is the only one who's ever been able to tame his wild heart.
ORDER # G813-3 $12-40 ISBN 9780758258960
Winter of Wishes (Seasons of the Heart: 03): Hubbard, Charlotte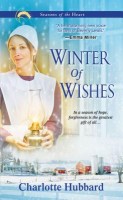 Rhoda Lantz risks being shunned by the Amish community when she begins to fall for a single father whose family she is caring for.
ORDER # G813-4 $12-40 ISBN 9781420121711