An Irish Country Village (Irish Country: 02): Taylor, Patrick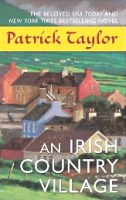 Delighted to be offered a permanent position with crusty Dr. O'Reilly, Dr. Barry Lavery confronts a crisis when his reputation is threatened by the unexpected death of one of his patients, he and O'Reilly launch a campaign to save Ballybucklebo's 400- year-old pub, and his beloved Patricia tries to win a scholarship to Cambridge, in the sequel to An Irish Country Doctor.
ORDER # G1211-1 $13-30 ISBN 9780765368256
Mr. and Miss Anonymous: Michaels, Fern.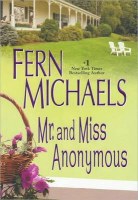 This novel explores the unexpected twists of fate that can pull people apart and bring them back together as Lily Madison and Sam Parker, who met 20 years earlier in a fertility clinic, find each other again and are drawn into a mystery that forces them to let go of their secrets from the past.
ORDER # G1211-2 $13-30 ISBN 9780821779576
Playing the Game: Bradford, Barbara Taylor.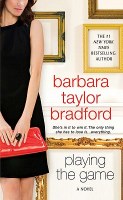 When his beloved younger wife and protégé is rendered a top player in the international art scene, proud Marius introduces her to a leading journalist to cover her life story, unaware that an instant connection between his wife and the journalist will ignite powerful secrets.
ORDER # G1211-3 $13-30 ISBN 9780312578091
On Lavendar Lane (Shelter Bay): Ross, JoAnn.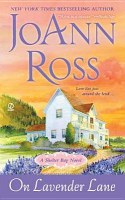 After her husband's illicit video goes viral, celebrity TV chef Madeline Durand returns home to Shelter Bay to re-evaluate her life and falls victim to the town's matchmakers who want to see her romance with a former flame rekindled.
ORDER # G1211-4 $13-30 ISBN 9780451235435
Sweet Valley Confidential: Ten Years Later: Pascal, Francine.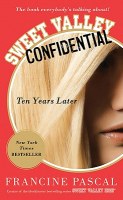 The author of the best-selling teen series continues the story of identical twins Jessica and Elizabeth 10 years after graduating from Sweet Valley High and finds New York reporter Elizabeth taking a page from the duplicitous Jessica's book after a shattering betrayal.
ORDER # G1211-5 $13-30 ISBN 9781250005724
Gary Jennings' The 2012 Codex: Gleason, Robert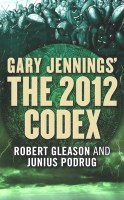 A conclusion to Apocalypse 2012 finds Rita Critchlow and Cooper Jones racing against time to locate the 1,000-yearold codex of god-king Quetzacoatl, a quest that mirrors the search of Montezuma empire slave-scholar, Pacal, 500 years earlier.
ORDER # G1211-6 $13-30 ISBN 9780765362469