Return to Sender: Michaels, Fern.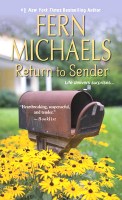 Lin Townsend becomes pregnant at 17 and her baby's father shirks his responsibility, with all her letters to him sent back marked "Return to Sender," but she perseveres and raises the boy herself, until, 19 years later, she crosses paths with the father, now a millionaire, and soon plots her revenge.
ORDER # G1212-1 $12-90 ISBN 9780821779583
Return to Sullivan's Island: Frank, Dorothea Benton.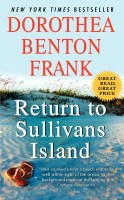 A long-awaited sequel to the best-selling Sullivan's Island brings readers back to the steamy low country of South Carolina and continues the story of the family and relationships of Susan Hamilton.
ORDER # G1212-2 $12-90 ISBN 9780062232571
Safe Haven: Sparks, Nicholas.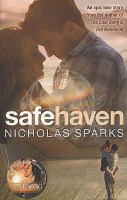 After having a summer romance with a local while visiting Italy with her friend, Audrey, Renee returns home to live out a pretty standard American family life, only find out 20 years later that Audrey is dying of cancer - and has a few secrets and surprises for Renee as she helps Audrey at the end of her life.
ORDER # G1212-3 $12-90 ISBN 9781455523542