The Barefoot Believers: Jones, Annie.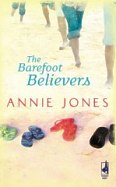 Two sisters, Katie and Jo, return to Santa Sofia, Florida, where they find the younger sister their father took away from them thirty years earlier, discovering what is truly important in life and restoring their faith in God.
ORDER # G208-1 $14-50 ISBN 0373786034
The Dirty Girls Social Club: Valdes-Rodriguez, Alisa.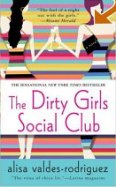 In the years after graduating from Boston University, six Latina friends from widely varied backgrounds meet every six months to dine, share the stories of their everyday lives, and offer advice to one another.
ORDER # G208-2 $14-50 ISBN 0312989245
My Best Friend's Girl: Koomson, Dorothy.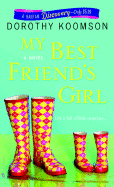 Estranged from her best friend, Adele Brannon, after Adele sleeps with her fiancé, Kamryn Matika is stunned when a dying Adele contacts her years later with the request that she adopt her five-year-old daughter, Tegan,a request that will not only turn her life upside down, but also draws her into a heartwarming odyssey of forgiveness, hope, redemption, and enduring love.
ORDER # G208-3 $14-50 ISBN 055359141X
What Looks Like Crazy: Hughes, Charlotte.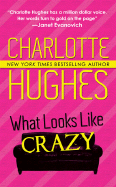 While dealing with her impending divorce, her eccentric secretary, and her junk-art-collecting mother, who has erected a vaguely sexual sculpture in her front yard, psychologist Kate Holly needs some therapy of her own, especially when she is bombarded with mysterious threats.
ORDER # G208-4 $14-50 ISBN 0515144231
The Year of Fog: Richmond, Michelle.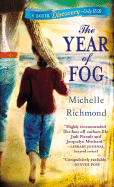 Photographer Abby Mason's life is changed forever by the disappearance of the young girl with whom she had been walking on a cold and foggy beach, her desperate search for the truth behind the child's vanishing, and her unwavering faith in the redemptive power of love.
ORDER # G208-5 $14-50 ISBN 0553591398
Genghis: Birth of an Empire: Iggulden, Conn.

No Picture Available

From the critically acclaimed author of the Emperor series comes a sweeping novel chronicling the rise to power of Genghis Khan, one of the world's most powerful and fearsome rulers, from his tragic beginnings, to the murder of his father, to his legendary exploits as a feared warrior who conquered much of the known world.

ORDER # G208-6 $14-50 ISBN 0440243904