Finding Joy in Pain: Wyche-Hamilton, Roslyn M.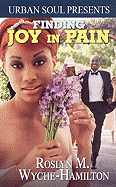 Joi, with the support of her girls, prepares to attend the wedding of her ex-fiance, Jaylen, and as she deals with drama, stalkers, and cheating significant others, she wonders if she can actually watch her man marry another.
ORDER # G209-1 $16-90 ISBN 9781599830896
The Grand Finale: Evanovitch, Janet.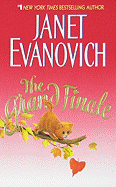 Possessing a talent for disaster, Berry Knudson climbs a tree to rescue a cat, and on her dive downward, she witnesses a hunk undressing in a nearby window and smashes Jake Sawyer's pizza, winning his heart.
ORDER # G209-2 $16-90 ISBN 9780060598754
Missed Opportunities: Williams, La Tonya Y.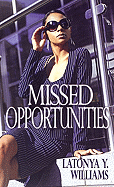 Three people - Monica, who, determined to lead a glamorous life, will destroy anyone in her way; Tamara, who, after being betrayed by her boyfriend, seeks revenge; and Barron, who attempts to have a relationship with the son he abandoned - must deal with the consequences of their actions.
ORDER # G209-3 $16-90 ISBN 9781933967851
Play It Again, SAHM: Efken, Meredith.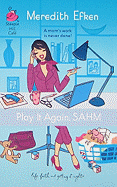 When the women of the SAHM I Am e-mail loop decide to meet in person, chaos ensues when young mom Hannah's know-it-all-attitude clashes with Rosalyn, the Queen of Ego, forcing one mom to step in and save the weekend from total disaster.
ORDER # G209-4 $16-90 ISBN 9780373786466
Sacrifice the One: Carter, Monica P.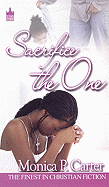 When Seta discovers that her father, who abandoned her years earlier after her mother's death, has re-married and has stepchildren, she decides to rebel, and, wondering why her prayers to God for her father's love go unanswered, follows a path of self-destruction.
ORDER # G209-5 $16-90 ISBN 9781601629845