Family Storms: Andrews, V. C.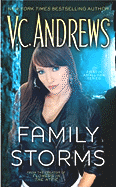 After a hit-and-run accident kills her mother and leaves her badly injured, Sasha, formerly homeless, is taken in by wealthy Mrs. Jordan March, a complete stranger who has never recovered from the loss of her own daughter - and wants Sasha to take her place.
ORDER # G211-1 $13-90 ISBN 9781439154991
Vegas Sunrise (Vegas Trilogy): Michaels, Fern.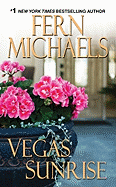 Facing the dispersal of her children to the four corners of the planet, Las Vegas matriarch Fanny Thornton Reed places the management of Babylon, the fabulous family casino, in the hands of unscrupulous schemer Jeff, her late husband's illegitimate son.
ORDER # G211-2 $13-90 ISBN 9781420121926