Sins of Omission: Michaels, Fern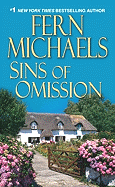 During Hollywood's golden age, Reuben Tarz, a wounded young soldier, is taken in by Marchioness Michelene Fonsard, also known as Madame Mickey, who nurses him back to health, and as passion rages between them, Mickey's spoiled niece arrives and sets her sights on Reuben.
ORDER # G710-1 $14-50 ISBN 9781420111538
The Siege: White, Stephen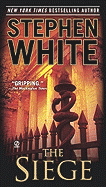 The popular character Dr. Alan Gregory takes a backseat as his longtime friend, suspended Boulder police detective Sam Purdy, investigates a number of high profile disappearances at Yale University that may have ties to a campus secret society.
ORDER # G710-2 $16-50 ISBN 9780451228482
Days of Gold (Edilean: 02): Deveraux, Jude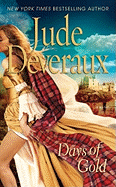 After a failed attempt to reclaim Edilean Talbot's family gold, Angus McTern is accused of kidnapping and theft and must flee 1766 Scotland with Edilean and find refuge in the growing American colonies, in a book by the best-selling author of Lavender Morning.
ORDER # G710-3 $14-50 ISBN 9781439107966
The Holy Bullet: Rocha, Luís Miguel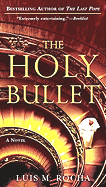 The author of The Last Pope offers another fast paced historical thriller, this time about the conspiracy surrounding the 1981 attempted assassination of Pope John Paul II.
ORDER # G710-4 $16-50 ISBN 9780515148251
World Without End: Follett, Ken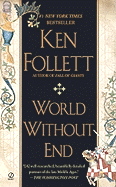 An anticipated sequel to The Pillars of the Earth is set two centuries after the building of the elaborate Gothic cathedral in Kingsbridge, where its prior finds himself at the center of a web of ambition and revenge that places the city at a crossroad of commerce, medicine and architecture.
ORDER # G710-5 $16-50 ISBN 9780451228376
Order in Chaos (Templar Trilogy: 03): Whyte, Jack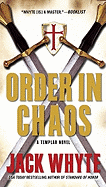 A final entry in a trilogy that began with Standard of Honor and Knights of the Black and White begins just prior to the Day of Infamy and traces the flight of Sir William St. Clair with hundreds of betrayed knights, a widow and the Temple's legendary treasure.
ORDER # G710-6 $16-50 ISBN 9780515148268