The Secret Between Us: Delinsky, Barbara.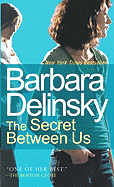 When Deborah Monroe decides to take responsibility for an accident that occurred while her daughter was actually driving, their deception takes on a life of its own and threatens their relationship.
ORDER # G609-1 $15-90 ISBN 9780307388476
His Invisible Wife: Goss, Shelia M.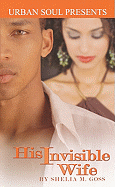 Brianna Mayfield, who is desperate to save her family's business, and Jacob Banks, who needs to get his hands on his huge inheritance, enter into a marriage of convenience that is purely business until love enters the picture.
ORDER # G609-2 $15-90 ISBN 9781599830858
A Lova Like No Otha: Moore, Stephanie Perry.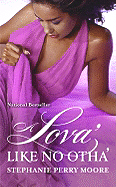 When she is left at the altar by her fiancé, who dumps her for his pregnant girlfriend, Zoe Clarke, with her faith shaken and her life in turmoil, gets some unexpected help from Chase Farr, a mighty man of God and her fiance's former best man.
ORDER # G609-3 $15-90 ISBN 9780446551908
Body Surfing: Shreve, Anita.

No Picture Available

Struggling to start over again after being divorced and widowed while still in her twenties, Sydney tutors the daughter of a wealthy couple during a New Hampshire summer but finds herself caught up in a bitter family squabble.

ORDER # G609-4 $15-90 ISBN 9780316036283
The Undertaker's Wife: Estleman, Loren D.

No Picture Available

While her undertaker husband practices the art of making victims of the untamed American west presentable and dignified after death, a woman devotes her time to safeguarding her marriage in the face of local challenges.

ORDER # G609-5 $15-90 ISBN 9780765348111