Knit Two (Friday Night Knitting Club): Jacobs, Kate.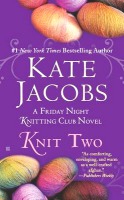 Five years after the death of her mother, 18-year-old Dakota, now a freshman at NYU, is running the Manhattan knitting store Walker & Daughter part time with the help of members of the Friday Night Knitting Club, each of whom is seeking solace in friendship from her own challenges in life.
ORDER # G613-1 $12-40 ISBN 9780425269435
Summerland: Hilderbrand, Elin.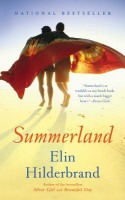 Follows the lives of four high school students, their friends and families after a fatal car accident on graduation night on Nantucket has lasting repercussions for everyone involved, in this novel from the author of Silvergirl.
ORDER # G613-2 $12-40 ISBN 9780316099943
The Earth and Sky of Jacques Dorme: Makine, Andrei.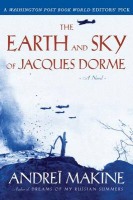 In 1942 Stalingrad, where German and Russian armies are locked in a struggle to the death, a French pilot and nurse engage in a passionate love affair, and, several decades later, the narrator, a Russian war orphan, returns to his native land to trace his roots and his link to the French pilot.
ORDER # G613-3 $18-40 ISBN 9781611458039
The Edge of Never: Redmerski, J . A.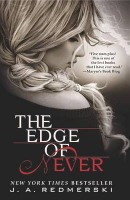 Tired of her life in Raleigh, North Carolina, 20-year-old Camryn Bennett boards a Greyhound bus, where she meets Andrew, who convinces Camryn to do things she never thought she would and shows her how to give in to her deepest, most forbidden desires.
ORDER # G613-4 $17-90 ISBN 9781455548989