Southern Comfort: Michaels, Fern.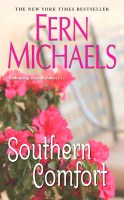 Now sober, Atlanta homicide detective Patrick Tick Kelly, still haunted by the murder of his wife and children, gets an unexpected second chance at happiness when he works with former DEA agent Kate Rush to expose a local human trafficking ring.
ORDER # G512-1 $12-90 ISBN 9781420103663
Blackberry Days of Summer: Watson, Ruth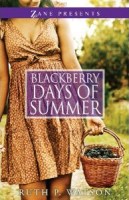 When their grief-stricken family is targeted by the unscrupulous Herman Camm after the loss of a beloved husband and father, Mae Lou, her daughter, Carrie, and a third woman, Pearl, suffer abuses that culminate in all three being investigated for Herman's murder.
ORDER # G512-2 $20-90 ISBN 9781593094133
The English Monster: Or, the Melancholy Transactions of William Ablass: Shepherd, Lloyd.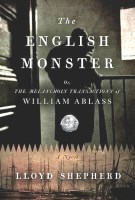 A historical thriller inspired by the 1811 Ratcliffe Highway murders finds Thames River Police Office magistrate John Harriott relying on a senior officer to solve two brutal killings, while in mid-16th-century Plymouth, a young man dreams of a better life only to fall victim to the brutal slave trade.
ORDER # G512-3 $20-90 ISBN 9781451647570
Four Sisters, All Queens: Jones, Sherry.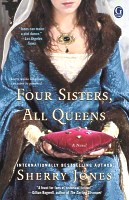 Advised by their mother to place their family first in all things, medieval royal sisters Marguerite, Eleanor, Sanchia and Beatrice become influential queens who further their kingdoms respective agendas and advance family power until the death of their father tears them apart.
ORDER # G512-4 $21-90 ISBN 9781451633245
The Girl Giant: Den Hartog, Kristen.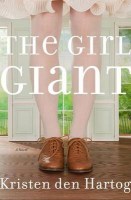 Ostracized by her peers because of her rapidly increasingly height, sympathetic young Ruth realizes that she has also developed the ability to perceive the experiences of others and glimpses the inner lives of her parents, her classmates and the ways in which World War II dramatically shaped all of their lives.
ORDER # G512-5 $20-90 ISBN 9781451656176