Lost and Found: Parkhurst, Carolyn.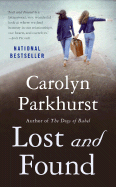 Thrown together in a high-stakes, televised contest, seven unlikely couples - including two flight attendants, born-again Christians, two former child stars, and a mother-daughter duo with a strained relationship - participate in a reality show in which they scour the globe in search of love and treasure.
ORDER # G1108-1 $15-90 ISBN 9780316033497
The Little Lady Agency in the Big Apple: Browne, Hester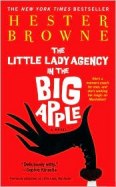 A sequel to The Little Lady Agency finds Melissa accompanying her boyfriend to New York City, where she is intimidated by his sophisticated friends and interfering ex-wife before taking on the task of making over an old friend.
ORDER # G1108-2 $15-90 ISBN 9781416593638
The Lost Recipe for Happiness: O'Neal, Barbara.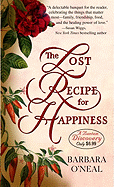 Delighted to be offered her dream job of executive chef at an upscale Aspen restaurant, Elena Alvarez knows that this will be opportunity of a lifetime, and through the delicious food she creates, the friendships she forms, and the trust she learns to place in others, she finds the strength to confront the pain of her past and find healing in body and soul.
ORDER # G1108-3 $15-90 ISBN 9780553591682
Rainbow's End: Gunn, Gigi.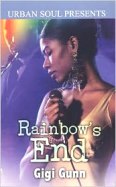 After catching her boyfriend of twelve years with another woman, Sassy finds herself torn between two men - her unfaithful boyfriend and a man she recently had met on a business trip - as she tries to decide where her heart and future lie.
ORDER # G1108-4 $15-90 ISBN 9781599830698
People of the Weeping Eye: Gear, W. Michael & Gear, Kathleen O'Neal.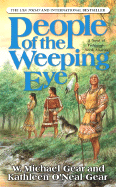 ummoned by the mystical Katsinas to return to his home, Old White, the wandering "Seeker," follows a trail that takes him to the headwaters of the Mississippi and to a life-changing encounter with Two Petals, a youngsoul woman obsessed with Spirit Power who lives life backwards, whose tortured soul he must heal with the help of Trader, a loner with a dark past.
ORDER # G1108-5 $15-90 ISBN 9780765352934
Shopaholic & Baby: Kinsella, Sophie.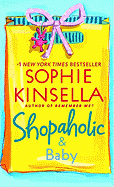 Becky's life is perfect, with a job at London's biggest new store, house-hunting with husband Luke, a baby on the way, and the enjoyment of shopping for the perfect nursery, but when she discovers that her new celebrity obstetrician is Luke's glamorous ex-girlfriend, Becky feels like her perfect world is crumbling around her.
ORDER # G1108-6 $15-90 ISBN 9780440242390
Dreaming the Bull: Scott, Manda.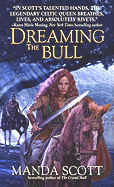 A continuation of the epic story about a legendary Celtic warrior queen finds Boudica pitted against her half brother in a brutal war of attrition, in a tale that takes readers from the desolate plains of ancient Britain to the heart of the Roman Empire
ORDER # G1108-7 $15-90 ISBN 9780440241096