The Care and Feeding of Exotic Pets: Wagman, Diana.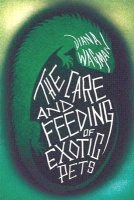 An ex-wife of a cheating game-show host, daughter of an Oscar-winning actress and mother of an angst-ridden teen daughter unwittingly embarks on a psychological game of cat and mouse when she is kidnapped and imprisoned in a tropically heated house at the side of a menacing 7-foot-long pet iguana.
ORDER # G1112-1 $20-90 ISBN 9781935439646
City of Dark Magic: Flyte, Magnus.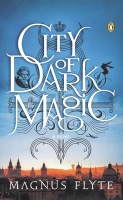 A music student working in Prague cataloguing Beethoven's manuscripts discovers clues that her deceased mentor may not have committed suicide and becomes involved with a time-travel drug, a 400-year-old dwarf, a handsome Prince and a powerful U.S. senator.
ORDER # G1112-2 $21-90 ISBN 9780143122685
The Cove: Rash, Ron.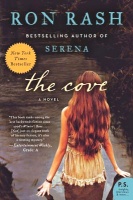 Living deep within a cove in the Appalachians of North Carolina during World War I, Laurel Shelton, a lonely young woman branded as a witch, finally finds the happiness she deserves in Walter, a mysterious stranger who is mute, but their love might not be enough to protect them from a devastating secret.
ORDER # G1112-3 $20-90 ISBN 9780061804205
Close Quarters: Ray, Shamara.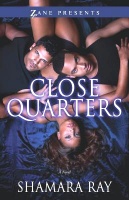 A rising star accountant, Melina Bradford, finds herself questioning her upcoming marriage to the ultra-successful Ellison Harlow III when she discovers she's attracted to her sexist, crass and obnoxious roommate, Malik Denton.
ORDER # G1112-4 $20-90 ISBN 9781593094430