The Christmas Pearl: Frank, Dorothea Benton.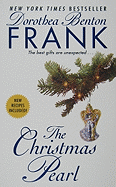 The matriarch of a family of belligerent idiots, Theodora finds her efforts at bringing them together for a South Carolina Christmas reunion have gone badly awry, with the get-together being nothing like her special times with her grandmother's beloved housekeeper, Pearl, until a very special someone uses Gullah magic and common sense to bring about a miracle.
ORDER # G1009-1 $14-50 ISBN 9780061438486
A Christmas Visitor (Cape Light Christmas: 04): Kinkade, Thomas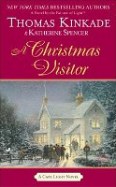 Molly Willoughby-Harding's perfect life with her family, home and new business is threatened by an unexpected pregnancy, while Miranda Potter finds herself attracted to an amnesiac stranger, and Reverend Ben discovers a wooden angel rumoured to possess miraculous powers, in a holiday story set in Cape Light.
ORDER # G1009-2 $14-50 ISBN 9780515147292
Remember Me?: Kinsella, Sophie.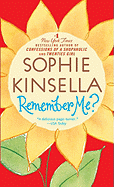 Awakening in the hospital believing that it is 2004 and that she is a 25-year-old, disorganized, single sales associate, Lexi is stunned to find that she has lost three years in her life, she is the boss of her department and she is married to a handsome millionaire, but her perfect new life begins to go awry, especially when a man shows up claiming to be her secret lover.
ORDER # G1009-3 $14-50 ISBN 9780440242406
She Ain't the One: Weber, Carl & Morrison, Mary B.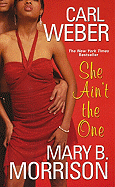 When Jay Crawford meets Ashlee Anderson, who embodies his perfect woman - sexy, freaky and feisty - at a club, he becomes trapped in a web of obsession and madness when he discovers that Ashlee does not want their relationship to end - ever.
ORDER # G1009-4 $14-50 ISBN 9780758207234
A Worthy Love: Finney, Rena A.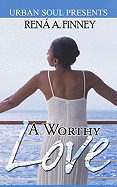 While aboard a cruise ship for a family reunion, Asia Vincent, recovering from a broken heart, encounters a former lover who is desperately trying to turn over a new leaf, and as old feelings return, Asia must learn to trust again in order to get a second chance at love.
ORDER # G1009-5 $14-50 ISBN 9781599830513