Crazy: Blatty, William Peter.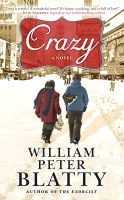 In 1941 New York, young Joey El Bueno's world is turned upside-down when he meets the enigmatic Jane Bent, a freckle-faced girl with pigtails who seems to know him better than he knows himself, comes and goes at will, claims to have once levitated six feet off the ground and seems to only be known by Joey.
ORDER # G911-1 $13-30 ISBN 9780765366641
Christmas at Timberwoods: Michaels, Fern.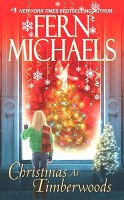 While dealing with frazzled parents and disgruntled Santas, Heather Andrews, the security manager at Timberwoods Mall, finds an ally - and something more - in her boss Lex when Angela Steinhart has a premonition that tragedy will strike on Christmas Eve.
ORDER # G911-2 $13-30 ISBN 9780821775875
Legacy: Steel, Danielle.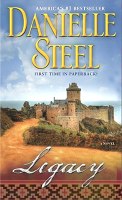 Weaves together the stories of a writer working in the heart of academia in modern-day Boston and a daring young Sioux indian on an incredible journey in the 18th century.
ORDER # G911-3 $13-30 ISBN 9780440245162
A Christmas Wish (Linden Corners): Pittman, Joseph.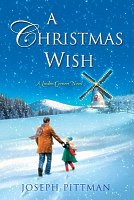 With the help of their friends in Linden Corners as well as a little bit of Christmas magic, eight-year-old Janey Sullivan, who has just lost her mother, and her guardian, Brian Duncan, forge a special bond that brings them the happiness they've always wished for
ORDER # G911-4 $17-90 ISBN 9780758266712