Sacrifice: Everson, John.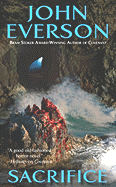 When Ariana, a dangerously insane woman who has dedicated her life to unleashing demons into the mortal world through many human sacrifices, gets close to completing her blood-drenched mission, three people join forces to stop the madness.
ORDER # H409-1 $16-90 ISBN 9780843960198
Deeper: Moore, James A.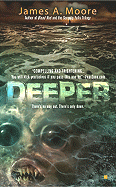 When a research team brings their fascinating discovery to shore, the charming New England seacoast town of Golden Cove becomes under attack by a ravenous creature who, able to survive on land, is not the only one of its kind.
ORDER # H409-2 $16-90 ISBN 9780425228210
Death Mask: Masterton, Graham.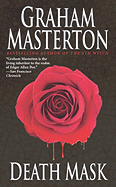 After surviving a brutal attack by a killer with a bizarre face, who then disappears without a trace, a young woman, who holds the key to his true identity, must help the police find him when he strikes again.
ORDER # H409-3 $16-90 ISBN 9780843957921