Dog Blood: David Moody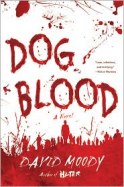 On the heels of Patient Zero and Pride and Prejudice with Zombies- the electrifying sequel to Hater where humanity fights itself to the death against a backdrop of ultimate apocalyptic destruction. The Earth has been torn into two parts by an irreversible division. Whether due to nature, or the unknown depths of the mind itself, everyone is now either Human or Hater. Victim or killer. Governments have fallen, command structures have collapsed, and relationships have crumbled.
ORDER # H411-1 $22-90 ISBN 9780312577414
Horror: The Best of 2005: John Betancourt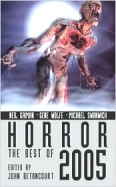 Horror: The Best of 2005 collects some of the best horror prose written in 2005, by some of the genre's greatest writers, and selected by one of the most respected editors in the field.
ORDER # H411-2 $20-90 ISBN 9781596873254
Marvel Zombies 5: Fred Van Lente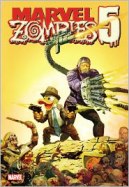 MACHINE MAN IS BACK! Zombies of the multiverse, watch your rotting backs! To obtain a cure for the zombie virus for Morbius the Living Vampire, Aaron Stack, Agent of ARMOR, must traverse alternate realities hunting down the plague in all its myriad forms...with a most unusual (but somehow oddly appropriate) partner! First up: in the Alterniverse known as "The Territory," the Old West never died. But when the greatest gunslingers of Marveldom - Two-Gun Kid, Phantom Rider, Kid Colt, and many others - rise from their graves in Boot Hill, the stage is set for a High Noon showdown with flesh-eating outlaws the likes of which you've never seen! Also featuring a trip to Camelot to battle the original Black Knight!
ORDER # H411-3 $29-90 ISBN 9780785147442
Anno Dracula: Kim Newman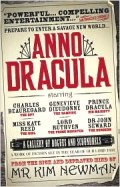 It is 1888; Dracula has married Queen Victoria and turned a large percentage of the population into the undead. Following vampire Geneviève Dieudonné and explorer Charles Beauregard on the trail of the Ripper murders, this panoramic novel of altered history brilliantly reinvents the world of late Victorian melodrama. Familiar and sinister figures from literature and history emerge from the fog, along with some shocking truths.
ORDER # H411-4 $23-90 ISBN 9780857680839