Evil Dark (Occult Crime Unit Investigations): Gustainis, Justin.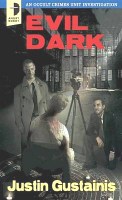 When a killer begins targeting supernatural creatures for no apparent reason, Markowski, who carries a badge, a crucifix, wooden stakes, holy water and silver bullets, makes this case a priority after discovering that his daughter may be next on the killer's list.
ORDER # H412-1 $12-90 ISBN 9780857661364
Blackbirds: Wendig, Chuck.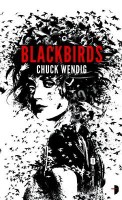 When she hitches a ride with truck driver Louis Darling and foresees his brutal murder, Miriam Black, who knows when people will die, must fight for her own life while she tries to save him.
ORDER # H412-2 $12-90 ISBN 9780857662309
The Last Werewolf: Duncan, Glen.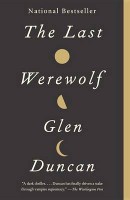 Rendered the last of his kind after a colleague's death, 200-year-old werewolf Jake struggles with depression and contemplates suicide until powerful forces that have personal agendas and the power to keep him alive take over his life.
ORDER # H412-3 $20-90 ISBN 9780307742179