Hair Raising (Dan Shamble, Zombie P. I: 03): Anderson, Kevin J.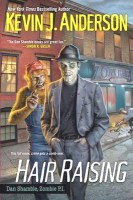 When a serial scalper targets were-wolves, zombie P.I. Dan Shamble must lurch through an insane world of voodoo tattoo artists, illicit cockatrice fights and the crazed fans in town for the Worldwide Horror Convention to stop even more fur from flying.
ORDER # H413-1 $18-90 ISBN 9780758277381
The Darkling: Chesterton, R. B.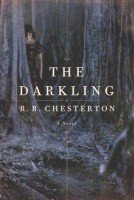 Working for a wealthy family in a 1940s Alabama community that once provided a secret haven for hideaway movie stars, live-in tutor Mimi attempts to schedule a curriculum for her employer's new ward, a troubled orphan teen with no memory of her past who harbours a savvy and malicious nature.
ORDER # H413-2 $31-90 ISBN 9781605984582
Deeply Odd (Odd Thomas: 06): Koontz, Dean R.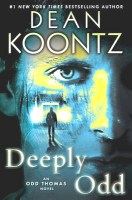 A follow-up to Odd Apocalypse finds Odd struggling with visions of a multiple homicide surrounding a menacing, rhinestone-studded cowboy who compels him to race across California and Nevada, where he rallies a series of eccentric allies in a battle against a shadowy network of anonymous killers.
ORDER # H413-3 $33-90 ISBN 9780553807738
NOS4A2: Hill, Joe.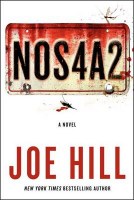 When Charles Talent Manx, an unstoppable monster who transforms children into his own terrifying likeness, kidnaps her son, Victoria McQueen, the only person to ever escape his unmitigated evil, must engage in a life-and-death battle of wills to get her boy back.
ORDER # H413-4 $34-90 ISBN 9780062200570
Poppet: Hayder, Mo.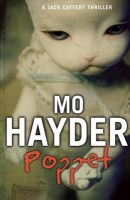 When a dangerous mental patient named Isaac, who is linked to a series of unexplained episodes of self-harm amongst the ward's patients, is released in error, Detective Jack Caffery must track him down before he kills again.
ORDER # H413-5 $31-90 ISBN 9780802121073
Red Moon: Percy, Benjamin.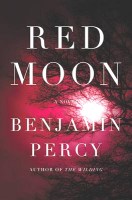 On the eve of the emergence of a new and unrecognizable world that will challenge the existence of humanity, a group of people begin to notice they are different from everyone else in this new novel from author of The Wilding.
ORDER # H413-6 $31-90 ISBN 9781455501663