Mr. Shivers: Bennett, Robert Jackson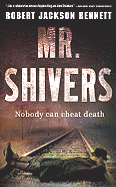 Leaving his dustbowl home with thousands of others during the height of the Great Depression, Marcus Connelly joins a group of survivors who plot revenge against a mysterious scarred man who murdered their loved ones.
ORDER # H810-1 $14-50 ISBN 9780316054690
The Disappearance: Little, Bentley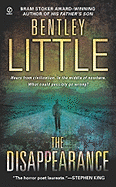 When his girlfriend Joan disappears without a trace, Gary and his friends find a clue among her belongings that leads them to a group called the Outsiders.
ORDER # H810-2 $14-50 ISBN 9780451231031
He Is Legend: An Anthology Celebrating Richard Matheson: Conlon, Christopher, ed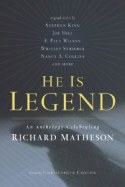 An anthology of 15 original works inspired by the writings of Richard Matheson pays tribute to his creative vision and influence, in a volume that includes contributions by such writers as Nancy A. Collins, Whitley Strieber and F. Paul Wilson.
ORDER # H810-3 $37-90 ISBN 9780765326133
Haunted Legends: Datlow, Ellen & Mamatas, Nick; eds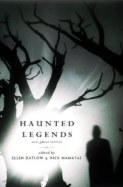 A volume of 20 original short works presented in the style of traditional ghost stories includes contributions by such writers as Ramsey Campbell, Jeffrey Ford and Caitlin R. Kiernan, in an anthology co-edited by a Bram Stoker Award, Hugo Award and eight-time World Fantasy Award winner.
ORDER # H810-4 $37-90 ISBN 9780765323002