Anno Dracula: Newman, Kim.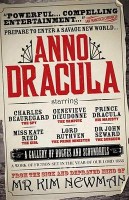 In an alternate history of the 19th century, Queen Victoria has married Vlad Tepes, better known as Count Dracula, leading to a reign of horror, while, in Whitechapel, Silver Knife, a murderer of vampire girls, threatens the new regime.
ORDER # H813-1 $12-40 ISBN 9781781167502
Fire & Ash (Rot & Ruin): Maberry, Jonathan.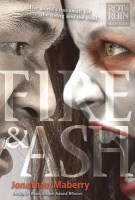 The non-stop adventure continues in the concluding volume of the popular zombie series Rot & Ruin, from New York Times bestselling author Jonathan Maberry.
ORDER # H813-2 $25-90 ISBN 9781442439924
A Cold Season: Littlewood, Alison.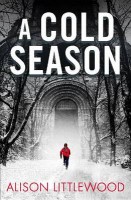 Moving to the bucolic village of Darnshaw after the battlefront death of her husband, website designer Cass bonds with a substitute teacher and is dismayed by local hostility and her teenage son's growing animosity during an increasingly savage winter that pits her against incomprehensible dark forces.
ORDER # H813-3 $33-90 ISBN 9781623650223
Haunted Castles: Russell, Ray: Ed. by Guillermol del Toro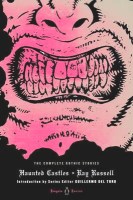 Director Guillermol de Toro curates a collection pf classic gothic tales by Ray Russell.
ORDER # H813-4 $33-90 ISBN 9780143124016
Anno Dracula: Johnny Alucard: Newman, Kim.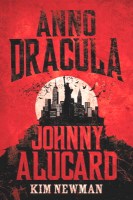 A long-anticipated new instalment in the award-winning series imagines a world where Dracula survives his encounters with Dr. John Seward and enslaves Victorian England, emerging decades later in 1980s America to sink his fangs into such rich and famous targets as Andy Warhol, Orson Welles and Francis Ford Coppola.
ORDER # H813-5 $33-90 ISBN 9780857680860
The Small Hand and Dolly: Two Novellas: Hill, Susan.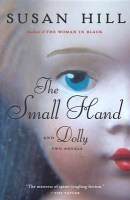 Two chilling ghost stories by the author of The Woman in Black include The Small Hand, in which a bookseller is plagued by nightmares after stumbling across a derelict Edwardian house; and Dolly, in which an orphan is haunted by a spiteful cousin's act of rage.
ORDER # H813-6 $22-90 ISBN 9780345806659