Kitty and the Silver Bullet: Vaughn, Carrie.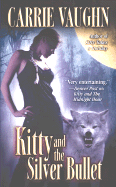 When her mother falls ill, Kitty, a popular radio host, returns to Denver and once again finds herself in the middle of the abusive pack of werewolves from whom she escaped a year earlier, a situation complicated by a war brewing between the city's two oldest vampires, one that threatens Denver's entire supernatural community.
ORDER # H1207-1 $14-50 ISBN 0446618756
Shapeshifter: Gonzalez, J.F.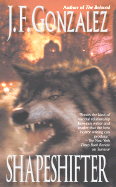 Forced by a wealthy, powerful man to do his bidding, Mark Wiseman, who does not want his secret to get out, must use his curse to kill, but when he begins to lose control over the wolf within him, things take a terrifying turn.
ORDER # H1207-2 $14-50 ISBN 0843959738
The Vampire of New York: Hunt, Lee.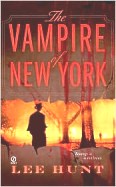 When archaeologist Carrie Norton stumbles upon the mummified corpse of a Civil War-era homicide victim, she enlists the help of a cold-case detective who discovers a shocking link between this centuries-old murder and a recent series of brutal killings.
ORDER # H1207-3 $14-50 ISBN 0451222792
Triage: Ketchum, Jack; Laymon, Richard; & Lee, Edward.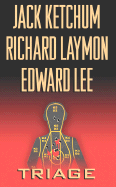 Three masters of horror unite in this collection of interconnected novellas that each start with someone walking into a workplace with a gun, launching an odyssey into a nightmarish world of fear and madness.
ORDER # H1207-4 $14-50 ISBN 0843958235
The Vampire's Kiss: Hart, Raven.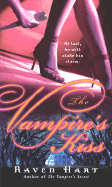 The most powerful member of Savannah's vampire community, William Cuyler Thorne launches a personal quest for vengeance when he discovers that his wife and son, whom he had believed dead, have been transformed into the undead and are members of a malicious clan of European bloodsuckers that have abducted the young daughter of his voodoo priestess friend.
ORDER # H1207-5 $14-50 ISBN 0345498569
The Wicked: A Vampire Huntress Legend: Banks, L.A.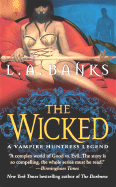 Damali's new marriage to Carlos confronts the ultimate stumbling block, the return of Eve's son, Cain, who has escaped his banishment to ascend his father's throne to become the new Chairman of the Vampire Council and who is bringing together a powerful new army by resurrecting the deadly Fallon Nuit.
ORDER # H1207-6 $14-50 ISBN 0312946066