Boundary Haunted: Melissa F. Olson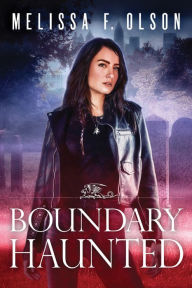 Months after her battles in Wyoming, Allison ďLexĒ Luther is still struggling with the aftereffects of the psychic attack she suffered - and with the new developments in her own magic. Then Lexís boss, the cardinal vampire of Colorado, passes along a strange request from her counterpart in Atlanta. Hundreds of Civil War spirits have abruptly vanished in Beau Calhounís territory, and he wants Lex to figure out why. In exchange, Beau can help her understand boundary magic, which runs in his family line as well. Despite her trepidation, Lex journeys to the Deep South, where she discovers that ghosts are everywhere - and that her hostís intentions are more complicated than he promised. It seems his teenage descendant is being hunted, and both Beau and Lex fear the young womanís boundary blood may have made her a target.
ORDER # H1219-1 $25-90 ISBN 9781542000048
Sorcery Reborn: Steve McHugh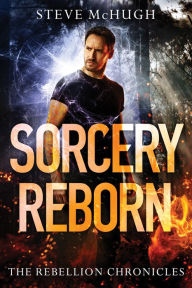 After losing his powers in an epic battle between good and evil, former sorcerer Nate Garrett finds himself living as a humble human in Clockwork, Oregon. While the world thinks Nate is dead, his friends continue to fight against Avalon and the evil itís intent on spreading. Avalonís forces turn up in Clockwork, and Nateís frustration grows with every passing day his magic doesnít return. He finds himself trying to stop Avalonís plans while hiding from enemies who would destroy everything in their path to see him dead. Avalonís darkness begins to threaten the people Nate cares about, and an old nemesis returns; magic or no magic, he has no choice but to fight. But will Nate see his magical powers reborn before the entire town - and everyone he loves - is destroyed?
ORDER # H1219-2 $25-90 ISBN 9781542093125
The Silhouette Girl: Andrews, V C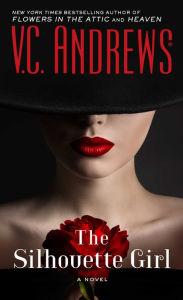 Pru has the perfect life - a successful boyfriend and thriving nursing career. There is one dark spot, however: the repeated, and increasingly intrusive, voicemails of a stalker named Scarletta. Not only doesnít Pru know anyone with that name, but she canít recognize the voice. Even as she begins to investigate, sheís determined to keep these horrifying messages a secret. Lewd and filled with details that no stranger could possibly know, Pru worries that these messages may paint her in a darker light and ruin the life sheís built for herself. But as she digs deeper, it becomes clear that something is going on that is altogether stranger than Pru could ever imagine - and these poisonous messages could silence all the beauty in Pruís perfect life once and for all.
ORDER # H1219-3 $13-30 ISBN 9781982123468