Crimson: Rollo, Gord.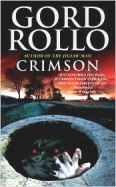 In Dunnville, a small town shrouded in fear and darkness, four boyhood friends discover the truth about the town's legacy of blood, murder, and madness when they release an ancient evil from an icy well that brings the nightmares of the past back into the present.
ORDER # H209-1 $16-90 ISBN 9780843961959
Dark Mountain: Laymon, Richard.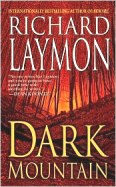 Two families find their relaxing camping trip in the California mountains taking a terrifying turn when they become the targets of an old hag with unholy powers, and her son, a half-wild brute with uncontrollable, violent urges.
ORDER # H209-2 $16-90 ISBN 9780843961386
Breathers: A Zombie's Lament: Browne, S. G.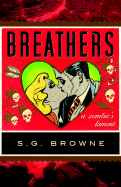 Andy Warner, a recently deceased everyman and newly minted zombie resented by his parents, abandoned by his friends, and reviled by society, is having trouble adjusting to his new existance, until he meets Rita, an impossibly sexy recent suicide who teaches him the joys of human flesh.
ORDER # H209-3 $27-90 ISBN 9780767930611
Inferno: Datlow, Ellen, ed.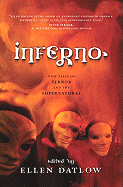 A chilling anthology of twenty original tales of horror and the macabre features contributions from distinguished authors in the field, including Joyce Carol Oates, Pat Cadigan, K. W. Jeter, Terry Dowling, Jeffrey Ford, Lucius Shepard, Christopher Fowler, and Glen Hirshberg.
ORDER # H209-4 $29-90 ISBN 9780765315595
Sepulchre: Mosse, Kate.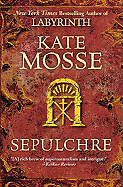 Conducting research in southwest France, American graduate student Meredith Martin finds the grand old hotel where she is staying eerily familiar and experiences strange dreams and visions about a sister and brother whose visit to the same region a century earlier had unexpected otherworldly consequences.
ORDER # H209-5 $29-90 ISBN 9780425225844
Jailbait Zombie: Acevedo, Mario.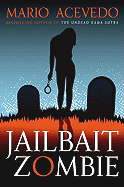 A fourth entry in the series that includes The Undead Kama Sutra finds vampire detective Felix Gomez teaming up with a precocious clairvoyant teen in order to counter a gangster organization and its army of zombies that is terrorizing the Colorado mountains.
ORDER # H209-6 $28-90 ISBN 9780061567148