Dominion (Dracula: 05): Saberhagen, Fred.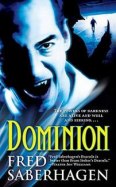 Vlad Tepes has roamed modern America without fear, until two ancient, remorseless beings, locked in a struggle for the ultimate magical weapon, bring their blood-feud to his city, threatening to destroy everything in their paths to possess the weapon.
ORDER # H210-1 $14-50 ISBN 9780765364845
Friday Night in Beast House (Beast House: 04): Laymon, Richard.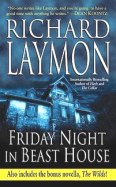 When Mark and Alison sneak into Beast House, a place once home to unspeakable acts of brutality and murder, they soon discover that the gruesome legends surrounding this evil place are real.
ORDER # H210-2 $14-50 ISBN 9780843961423
Snow: Mal, Ronald.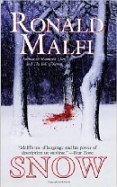 When a snowstorm shuts down all of the flights in and out of Chicago, Todd and several other stranded passengers rent a jeep to drive to their respective destinations, but when they pick up a disoriented man wandering through the snow, they find themselves trapped in an inhuman nightmare.
ORDER # H210-3 $14-50 ISBN 9780843963557