Pride and Prejudice and Zombies: Dreadfully Ever After: Hockensmith, Steve.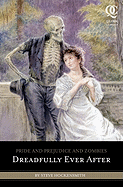 Four years after the events of Pride and Prejudice and Zombies, Elizabeth and Fitzwilliam Darcy have to put their efforts to produce an heir on hold when Fitzwilliam is infected with a zombie bite, and Elizabeth must find a rumoured antidote soon - or face beheading her beloved. Illustrations.
ORDER # H211-1 $20-90 ISBN 9781594745027
An Embarrassment of Riches: A Novel of the Count Saint-Germain (Saint- Germain): Yarbro, Chelsea Quinn.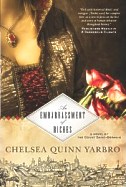 Virtually imprisoned in the 17th-century Bohemian Court of Kunigunde, the vampire Count Saint-Germain makes jewels for the queen and struggles to avoid court politics only to be sexually blackmailed by an ambitious lady-in-waiting.
ORDER # H211-2 $42-90 ISBN 9780765331038
The Zombie Autopsies: Secret Notebooks From the Apocalypse: Schlozman, Steven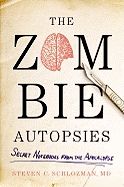 Dr. Stanley Blum and his staff - sequestered on a remote island and tasked with finding a cure for a zombie epidemic - begin falling victim to the plague themselves, all while Dr. Blum attempts to document the intricacies, and bizarre makeup, of the zombie anatomy, in a novel that includes medical illustrations and diagrams. Illustrations.
ORDER # H211-3 $31-90 ISBN 9780446564663
Horns: Hill, Joe.

No Picture Availabe

After his childhood sweetheart is brutally killed and suspicion falls on him, Ig Parrish goes on a drinking binge and wakes up with horns on his head, hate in his heart and an incredible new power, a power he uses in the name of vengeance, only to learn that, when it comes to revenge, the devil is in the details.

ORDER # H211-4 $22-90 ISBN 9780061147968