The Pandora Room: Golden, Christopher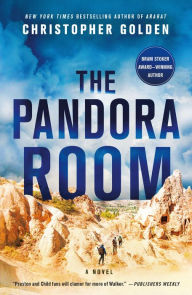 In one ancient variation on the myth of Pandora's Box, there were two jars, one for Pandora and one for her sister, Anesidora. One contained all the blessings of the gods, the other all the world's curses. Now, in a subterranean city in Northern Iraq, archaeologist Sophie Durand has discovered a secret chamber covered in writing that confirms that version of the tale - a chamber which contains a single jar. "Weird shit" expert Ben Walker joins Sophie's team just as the mystery deepens and grows ugly. Those who believe the myth want to know which jar has been found in the Pandora Room, the one containing blessings, or the one full of curses. Governments rush to lay claim, but jihadi forces aren't waiting for the dust to settle. Whatever the jar contains, they want it, no matter who they have to kill - or what will emerge when they open it. For Sophie, Walker, and the others, the Pandora Room may soon become their tomb.
ORDER # H220-1 $27-90 ISBN 9781250252920
Halfway There: Langlais, Eve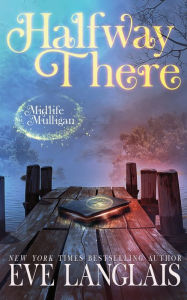 I never expected I'd be one of those people who had a midlife crisis. Sure, I'm over forty, and married, but my kids are grown and moved out. Life is steady, if predictably boring.
That all changes when my husband asks for a divorce and my whole world crashes. Everything I thought I knew, everything I am, gone in an instant. But I am not about to give up. After all, at my age, technically, I'm only halfway there. I am ready to tackle my do-over; my chance to become the me I've always dreamed of. Starting with moving into my late grandma's cottage and adopting a new kitten. However, my new life is a little odder than expected. Old books suddenly appearing in my house. Neighbors going missing. A supposed lake monster, and a strange man who likes to skulk around with an axe.
ORDER # H220-2 $18-90 ISBN 9781773841373
Stranger Things: Darkness on the Edge of Town: Christopher, Adam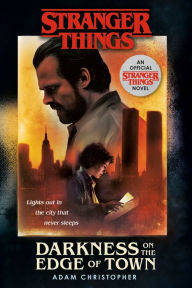 Christmas, Hawkins, 1984. All Chief Jim Hopper wants is to enjoy a quiet first Christmas with Eleven, but his adopted daughter has other plans. Over Hopper's protests, she pulls a cardboard box marked "New York" out of the basement - and the tough questions begin. Why did Hopper leave Hawkins all those years ago? What does "Vietnam" mean? And why has he never talked about New York? Although he'd rather face a horde of demogorgons than talk about his own past, Hopper knows that he can't deny the truth any longer. And so begins the story of the incident in New York - the last big case before everything changed.
ORDER # H220-3 $26-90 ISBN 9781984819086
The Boatman's Daughter: Davidson, Andy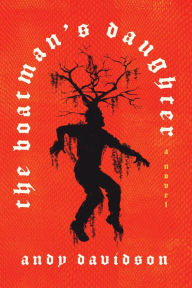 Ever since her father was killed when she was just a child, Miranda Crabtree has kept her head down and her eyes up, ferrying contraband for a mad preacher and his declining band of followers to make ends meet and to protect an old witch and a secret child from harm.
But dark forces are at work in the bayou, both human and supernatural, conspiring to disrupt the rhythms of Miranda's peculiar and precarious life. And when the preacher makes an unthinkable demand, it sets Miranda on a desperate, dangerous path, forcing her to consider what she is willing to sacrifice to keep her loved ones safe.
ORDER # H220-4 $25-90 ISBN 9780374538552