Loss of Separation: Williams, Conrad.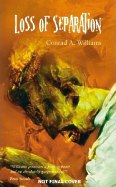 After he miraculously survives a car accident in a coastal village, former pilot Paul Roman is seen as a talisman by the local villagers and is haunted by terrifying visions of a crippled black jetliner. By the author of The Unblemished.
ORDER # H111-1 $13-90 ISBN 9781906735562
Death's Disciples: King, J. Robert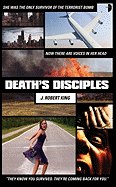 The only survivor of a terrorist bombing, a woman begins hearing voices in her head, which turn out to be the spirits of the dead passengers who cannot rest until they deliver a terrifying message.
ORDER # H111-2 $13-90 ISBN 9780857660732
Angel of Vengeance: The Novel That Inspired the TV Show Moonlight: Munson, Trevor.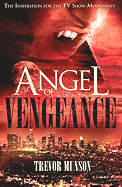 The previously unpublished novel that inspired the TV show Moonlight blends a classic Dracula vampire tale with hardboiled detective fiction.
ORDER # H111-3 $15-90 ISBN 9781848568556
Neverland: Clegg, Douglas.

No Picture Available

Beau Jackson's fear slowly mounts after his cousin Sumter Moore introduces him to a creepy shack called Neverland, where he makes increasingly evil sacrifices to a God he calls Lucy.

ORDER # H111-4 $13-90 ISBN 9781593156367
Blood Maidens (James Asher): Hambly, Barbara.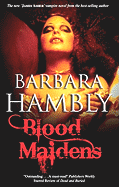 The new "James Asher" vampire novel from the best-selling author. It's 1911. War is coming, and according to one of the vampires of St. Petersburg, the Kaiser is trying to recruit vampires. James Asher, Oxford don and formerly on His Majesty's Secret Service, is forced to team up again with his vampire partner Don Simon Ysidro for a journey to the subarctic Russian capital. Are they on the trail of a rogue vampire with a plan to achieve the power to walk in daylight? Asher wonders. Or is Ysidro's real agenda to seek the woman he once loved?
ORDER # H111-5 $37-90 ISBN 9780727869470
Can You Survive the Zombie Apocalypse? Brallier, Max. Illus by Christopher Mitten: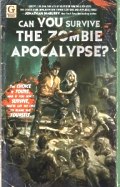 A whimsical, high-energy "pick your own path" tale imagines a world beset by a gory zombie apocalypse and invites readers to make decisions about survival, heroism and morality.
ORDER # H111-6 $23-90 ISBN 9781451607758