An Evil Guest: Gene Wolfe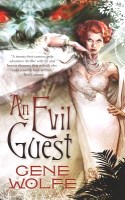 Lovecraft meets "Blade Runner "in a stand-alone supernatural horror novel. Gene Wolfe can write in whatever genre he wants - and always with superb style and profound depth. Now following his World Fantasy Award-winner, "Soldier of Sidon," and his stunning "Pirate Freedom," Wolfe turns to the tradition of H. P. Lovecraft and the weird science tale of supernatural horror. Set a hundred years in the future, "An Evil Guest "is the story of an actress who becomes the lover of both a mysterious private detective and an even more mysterious and powerful rich man, a man who has been to the human colony on an alien planet and learned strange things there.
ORDER # H612-1 $12-90 ISBN 9780765360977
Cannibal Reign: Koloniar, Thomas.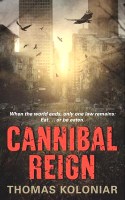 When the world they know is transformed into a nightmare realm of eternal darkness, turning the few remaining humans into savage beings, Green Beret Jack Forrest and his small community of men, women and children are forced to leave the safety of their underground bunker in order to survive.
ORDER # H612-2 $12-90 ISBN 9780062025821
Shadow of Night (All Soul: 02): Harkness, Deborah.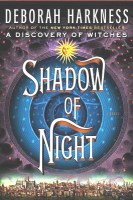 A follow-up to the best-selling A Discovery of Witches finds Oxford scholar and reluctant witch Dina and vampire geneticist Matthew Clairmont in Elizabethan London, where Dina seeks a magical tutor and Matthew confronts elements from his past at the same time the mystery of Ashmole 782 deepens.
ORDER # H612-2 $38-90 ISBN 9780670023486
The Living Dead: The Beginning: Romero, George.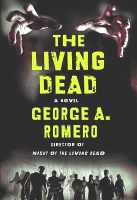 The director of the horror classic Night of the Living Dead offers an origin story of the zombies he made famous in the film and its subsequent sequels, in a story that follows different groups of people as the try their best to deal with a sudden outbreak of the living dead.
ORDER # H612-3 $34-90 ISBN 9780446561839