Bad Blood: A Crimson Moon Novel: Banks, L. A.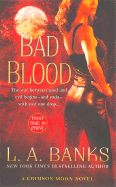 Returning from a solo mission only to discover that the other members of her team, all highly trained Special OPs soldiers and survivors of werewolf attacks, have vanished, Sasha Trudeau launches a personal quest to uncover the truth, revealing shocking government conspiracies, deceitful vampires, and dark secrets about her own existence in the process.
ORDER # H308-1 $14-50 ISBN 0312949111
Murder of Angels: Kiernan, Caitlin R.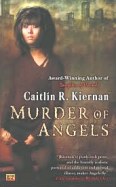 Ten years after witnessing something unspeakable in an old Birmingham, Alabama, house, Daria Parker, a successful musician, and Niki Ky, trapped in a world of schizophrenia, are drawn back together to stop the opening of a portal between worlds.
ORDER # H308-2 $14-50 ISBN 0451461827
Queen of Blood: Smith, Bryan.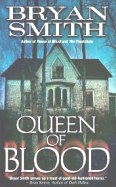 When a few lone survivors of the House of Blood, the entrance to a netherworld of torture and terror, burn it down to the ground, a new house arises and a new mistress, wielding an unholy power, vows to get revenge on those who dared to challenge her and her former master.
ORDER # H308-3 $14-50 ISBN 0843960612
Ravenous: Garton, Ray.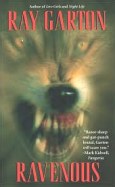 When the residents of the coastal California town of Big Rock are plagued by a curse that is spread through sex, Sheriff Arlin Hurley and his men must stop the growing terror and discover that many of the old werewolf legends are just myths - the reality is far worse.
ORDER # H308-4 $14-50 ISBN 0843958200
Secrets in the Shadows: Andrews, V. C.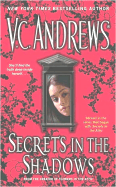 In the sequel to Secrets in the Attic, Alice, whose mother is a murderer confined to a mental institution, is sent to live with her aunt Zipporah following a tragic accident on prom night, but when she visits the asylum where her mother lives, her own mysterious past begins to unfold in terrifying detail.
ORDER # H308-5 $14-50 ISBN 1416530835
Devil's Cape: Rogers, Rob.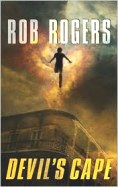 In Devil's Cape, a neighbour of New Orleans and a city known as "Pirate Town" because of the violence, corruption, and darkness that marked its history, a horrific crime gives rise to a new breed of vigilantes, who set in motion a series of events that will transform Devil's Cape forever - but not necessarily for the better.
ORDER # H308-6 $21-90 ISBN 0786949015