Abraham Lincoln: Vampire Hunter: Grahame-Smith, Seth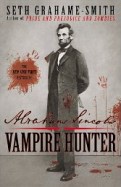 Reveals the hidden life of the 16th U.S. president, who was actually a vampire hunter obsessed with the complete elimination of the undead, and uncovers the role vampires played in the birth, grown and neardeath of the nation. By the #1 best-selling author of Pride and Prejudice and Zombies. Illustrations.
ORDER # H311-1 $21-90 ISBN 9780446563079
Flesh Eaters: McKinney, Joe.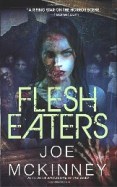 Quarantined to stop the spread of the zombie plague, Emergency Ops sergeant Eleanor Norton and her team struggle to maintain order in Houston, Texas, especially when civilization breaks down and the feeding frenzy begins.
ORDER # H311-2 $13-90 ISBN 9780786023608