The Cursed: A Vampire Huntress Legend: Banks, L.A.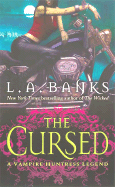 With the death of the Chairman, Lilith, of Satan's Consorts, is on the vampire throne as the Vampire Council's new head and uses her powers to raise the dark covens to aid her in her plot to gain Damali's new-found angelic powers that will allow her evil progeny, the unborn heir to the Dark Realms, to take his throne as the Anti-Christ and to unleash Armageddon.
ORDER # H508-1 $14-50 ISBN 0312947720
All Souls' Night (Blood Ties: 04): Armintrout, Jennifer.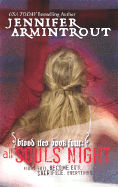 With the Soul Eater on the verge of god status and the fate of the world in her hands, Carrie must make a final stand against the evil around her as she must draw on every power at her command to stop the growing army of the undead that the Soul Eater is planning to unleash on the world.
ORDER # H508-2 $14-50 ISBN 0778325377
The Dark Ones: Izzo, Anthony.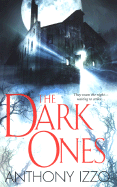 Sixteen years after burying the leader of The Dark Ones under an abandoned Buffalo, New York, brewery, Lars Engel has returned from hell to father his evil forces, and Charles Pennington's granddaughter, Sara, heads for Buffalo in search of her birth mother and to a rendezvous with her destined role as a powerful Guardian.
ORDER # H508-3 $14-50 ISBN 0786018763
The Devil You Know: Carey, Mike.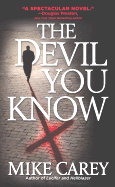 His long-unused services as a freelance exorcist brought back into demand by a sudden increase in supernatural activity, Felix Castor reluctantly accepts a final job in the hopes of paying off an old debt, but finds the ghost in question linked to dangerous and unexpected consequences.
ORDER # H508-4 $14-50 ISBN 0446618705
The Touch of Twilight: Pettersson, Vicki.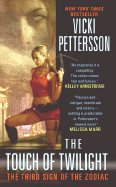 In the sequel to The Taste of Night and The Scent of Shadows, sophisticated socialite Joanna Archer finds herself stalked by a mysterious doppelganger from a preternatural realm as she is drawn ever closer to a fateful confrontation with the ultimate master of evil, the dark lord of Shadow - and her father.
ORDER # H508-5 $14-50 ISBN 0060898933
The Historian: Kostova, Elizabeth.

No Picture Available

Discovering a medieval book and a cache of letters, a motherless American girl becomes the latest in a series of historians, including her late father, who investigates the possible surviving legacy of Vlad the Impaler, a quest that takes her across Europe and into the pasts of her father and his mentor.

ORDER # H508-6 $14-50 ISBN 0316067946