Frankenstein: The Dead Town: Koontz, Dean.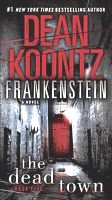 In this thrilling conclusion to the Frankenstein series, the last of the survivors in Rainbow Falls, Montana, band together to brave the onslaught of the creatures set loose upon the world, discovering the full scope of Victor Frankenstein's nihilistic plan to remake the future.
ORDER # H511-1 $15-50 ISBN 9780553593686
The Breaking (Skinners: 05): Pelegrimas, Marcus.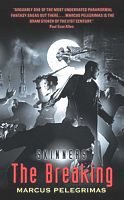 Skinner Paige Strobel, along with a band of Old World Skinners, arrives in a small western town to battle against the monsters that have taken up residence there, while her partner, Cole Warnecki, is framed, tortured and beaten for the slaughter of cops at a vampire warehouse in Denver.
ORDER # H511-2 $13-90 ISBN 9780061986345
Ancestor: Sigler, Scott.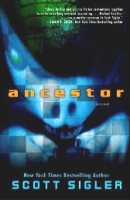 When a team of brilliant geneticists discovers how to use animal tissue to replace failing human organs, they revive an ancient species reflecting a common ancestor and inadvertently unleash a fearsome giant predator with an insatiable appetite.
ORDER # H511-3 $23-90 ISBN 9780307591012
Dog Blood: Moody, David.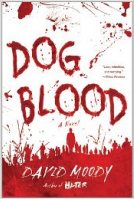 A riotous sequel to Hater finds Danny McCoyne struggling to find his daughter amid the apocalyptic carnage of their world, a quest marked by his growing convictions about the natures of Hater children and a shattering battlefield discovery.
ORDER # H511-4 $22-90 ISBN 9780312577414
The Ninth Nightmare (Night Warriors: 05): Masterton, Graham.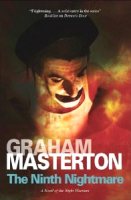 The long awaited fifth novel in the Night Warriors series. When a 13th-century monk was caught having a relationship with a married woman, his punishment was to have his arms and legs amputated. The Monk then turned against God and formed a sinister carnival of clowns and freaks, determined to corrupt everyone who saw them. However, when the pope goes after them, their only escape is into the world of the dreams. Eight hundred years later, a serial killer finds a way to realize the carnival again. The Night Warriors are the world's only hope.
ORDER # H511-5 $38-90 ISBN 9780727869975
Oscar Wilde and the Vampire Murders: Brandreth, Gyles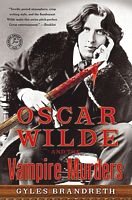 After a duchess is found murdered, with two puncture wounds in her neck at a high-profile late-19th-century party, it is up to Oscar Wilde and his friend Arthur Conan Doyle to find the elusive killer.
ORDER # H511-6 $35-90 ISBN 9781439153697