The Outlaw Demon Wails: Harrison, Kim.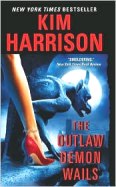 Having trafficked in forbidden demon magic in order to save the lives of her friends, witch and runner Rachel Morgan investigates the death of her lover only to uncover a family secret that changes everything she has ever believed, a discovery that is further complicated by a demon's machinations.
ORDER # H1108-1 $15-90 ISBN 9780061149825
Blood Blade: Pelegrimas, Marcus.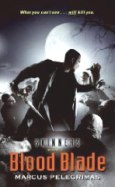 In the first volume in a new horror series, Cole Wickstrom finds himself swept into the dark and dangerous world of the Skinners, a special group of hunters and guardians whose destined task is to protect the world from all kinds of savage monsters menacing the mortal realm.
ORDER # H1108-2 $15-90 ISBN 9780061463051
The Price: Sokoloff, Alexandra.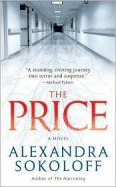 An ambitious politician, Will Sullivan abandons his dream of becoming the next governor of Massachusetts when his young daughter, Sydney, is diagnosed with a malignant tumor, but as he and his wife seek out the help of the Briarwood Medical Center to save their daughter's life, Will soon discovers that a cure could come at a terrifying cost.
ORDER # H1108-3 $15-90 ISBN 9780312357504
The Reach: Kenyon, Nate.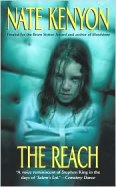 Kept prisoner in a children's psychiatric ward due to her powerful special ability, young Sarah, who is no ordinary girl, is about to turn the tables on the scientists who have tried to mold her power into something evil.
ORDER # H1108-4 $15-90 ISBN 9780843960211
Succulent Prey: White, Wrath James.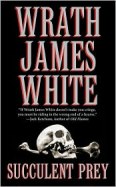 Attacked by a serial child murderer fifteen years earlier, Joseph Miles, infected by a communicable disease, finds himself feeling the urge to kill and searches for a cure before he hurts those he loves.
ORDER # H1108-5 $15-90 ISBN 9780843961645