Deadly Row to Hoe: McRae, Cricket.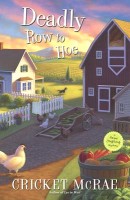 As a member of a community supported agriculture farm, Sophie Mae wrangles weeds in exchange for tasty, organic treats. But she almost loses her appetite when a dead body is found in the compost heap. The murder victim is Darla Klick, an ornithologist. Between baby-making dates with her husband, the police detective, Sophie Mae decides to really get her hands dirty and discover who killed the young, sweet-natured "bird lady."
ORDER # H1112-1 $20-90 ISBN 9780738733081
Black House: King, Stephen & Straub, Peter.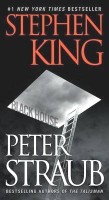 In the best-selling follow-up to The Talisman , retired Jack Sawyer struggles with the suppressed memories of his adventures in the Territories 20 years earlier and is entreated by the local chief of police to find the person responsible for an eerily familiar series of murders.
ORDER # H1112-2 $14-90 ISBN 9781451697735
Hot Rocks: Rawls, Randy.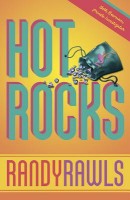 When private eye Beth Bowman is framed for murder in South Florida, she gets tangled up in a world of stolen diamonds, international crime bosses, and thugs for hire. With her reputation and life on the line, she accepts help from a gang of street people to turn the tables on the people who set her up.
ORDER # H1112-3 $20-90 ISBN 9780738734132
Day by Day Armageddon: Shattered Hourglass (Day by Day Armageddon: 04): Bourne, J. L.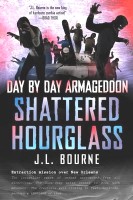 Depicts the zombie apocalypse through the journal of a member of the military and descriptions of the other survivors he meets in the fourth book in the series following Origin to Exile and Beyond Exile.
ORDER # H1112-4 $20-90 ISBN 9781451628814
Sky Saw: Butler, Blake.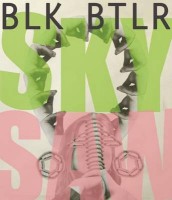 The blogger and author of Nothing: A Portrait of Insomnia presents a sumptuously abstract tale inspired by the literature of his world in which space and family have distorted to the point that humanity struggles in a bizarre wake to reclaim identity and beloved losses.
ORDER # H1112-5 $20-90 ISBN 9780985023508
Ash (David Ash): Herbert, James.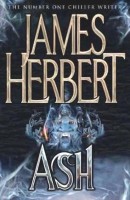 Visiting a secluded stately home that country locals believe to be haunted, paranormal investigator David Ash looks into stories about strange occurrences and makes a shocking discovery beyond anything he has ever encountered.
ORDER # H1112-6 $46-90 ISBN 9780765328960