The Harrowing: Sokoloff, Alexandra.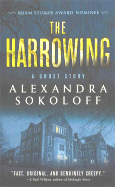 Left behind during the Thanksgiving holiday break, Robin Stone and four other students - Patrick, the jock; Lisa, a manipulative tease; Cain, the brooding musician; and Martin, a scholarly eccentric - all of whom have their own reasons for remaining on campus, gradually become aware of a sixth ominous presence that may have its own terrifying agenda for them.
ORDER # H1007-1 $14-50 ISBN 0312357494
The Hellbound Heart: Barker, Clive.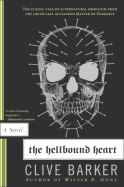 In love with her evil brother-in-law, Julia provides her blood in exchange for the promise of ultimate sensual pleasure, in a horror novel that captures the consequences of one man's experimentation with the occult and that inspired the cult film Hellraiser.
ORDER # H1007-2 $17-90 ISBN 0061452882
This Rage of Echoes: Clark, Simon.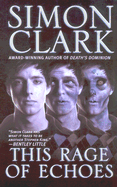 When he is attacked by someone who looks exactly like him, Mason goes up against the Echomen, an army of duplicates who, transforming ordinary people into bloodthirsty replicas of him, are hunting his family and friends.
ORDER # H1007-3 $14-50 ISBN 0843954949