The Death House: Pinborough, Sarah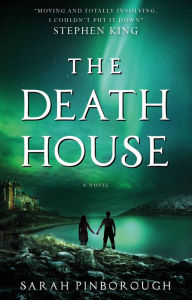 In the near future, children are tested for the defective gene. Those who possess it are taken from their homes, torn from their families and sent to the Death House.
Standing alone on a remote island, it looks like a 1940s boarding school. But a school prepares children for life, and these children are destined to die. Idling their time away in pointless classes, supervised by cold matrons, their days have no purpose, because neither do their futures. When the sickness hits, death comes quickly. Children are taken from their dormitories in the night and never seen again. Forced to confront his own mortality, 16-year-old Toby tries to block out his past, and the terrifying unknown that is his future. Until a van arrives with a group of new kids, and everything changes.
ORDER # H1019-1 $13-50 ISBN 9781789091830
The Cabin at the End of the World: Tremblay, Paul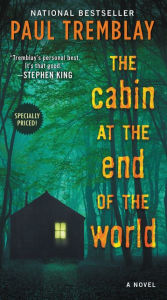 Seven-year-old Wen and her parents, Eric and Andrew, are vacationing at a remote cabin in northern New Hampshire. Far removed from the bustle of city life, they are cut off from the urgent hum of cell phones and the internet. Their closest neighbors are more than two miles away in either direction. On a summer day, as Wen catches grasshoppers in the front yard, a stranger unexpectedly appears. Leonard is the largest man Wen has ever seen, but he is friendly, with a warm smile that wins her over almost instantly. Leonard and Wen continue to talk and play, until three more strangers, two women and a man, all dressed like Leonard in jeans and button-down shirts, come down the road carrying strange, menacing objects.
ORDER # H1019-2 $12-30 ISBN 9780062912237
Alien: Prototype: Waggoner, Tim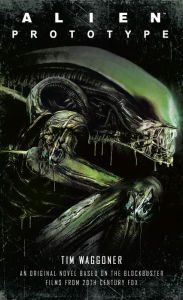 Venture, a direct rival to the Weyland-Yutani corporation, will accept any risk to crush the competition. Thus, when a corporate spy "acquires" a bizarre, leathery egg from a hijacked vessel, she takes it directly to the Venture testing facility on Jericho 3. Though unaware of the danger it poses, the scientists there recognize their prize's immeasurable value. Early tests reveal little, however, and they come to an inevitable conclusion. They need a human test subject. A member of the Jericho 3 security staff, Colonial Marines veteran Zula Hendricks has been tasked with training personnel to deal with anything the treacherous planet can throw their way. Yet nothing can prepare them for the horror that appears - a creature more hideous than any Zula has encountered before.
ORDER # H1019-3 $13-50 ISBN 9781789090918