Driving With Plato: The Meaning of Life's Milestones: Smith, Robert Rowland.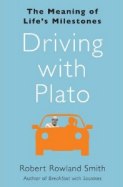 The author of Breakfast with Socrates outlines steps for getting the most out of life's major events, building on his "day in a life" concept and drawing on the teachings of philosophy, literature, politics and other disciplines to explain how to achieve more enriching milestones.
ORDER # N411-1 $29-90 ISBN 9781439186879
Ethical Wisdom: What Makes Us Good: Matousek, M.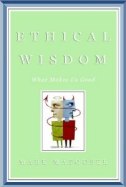 Draws on myriad disciplines to identify the sources of ethical behavior, posing examples from the corporate world while analyzing the biological and psychological aspects of moral choices and offering complementary readings, parables and anecdotes about specific moral quandaries.
ORDER # N411-2 $37-90 ISBN 9780385527897
"Cranio-What?" A CranioSacral Therapy Primer: Nemec, James, LMT, CST-D.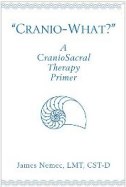 elcome! This short Primer is for You. Since a Primer is an A-B-C, it can be browsed and enjoyed in any office, lobby, spa or medical clinic, or handed out to others for their benefit. It's also meant to support and enhance the reading pleasure of a small handful of lyrical books by certified massage therapist and craniosacral therapy Diplomat certified, James Nemec LMT, CST-D., "Poet of Bodywork." And hopefully, it will inspire others to learn even more! What is the theme? Few know that just as there is an art to giving craniosacral and bodywork, there is an art to receiving it. Enjoy!
ORDER # N411-3 $21-90 ISBN 9780979280573
Normal Gets You Nowhere: Trust Me, They're Lying to You: Cutrone, Kelly.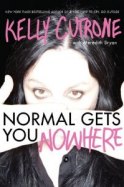 Creating a new set of commandments for the modern world, the founder of the fashion public relations, branding and marketing firm People's Revolution, shows women how to "deprogram" themselves from what they are supposed to want from life so that they can go after what they really want.
ORDER # N411-4 $35-90 ISBN 9780062059796