Bridges to Heaven: True Stories of Loved Ones on the Other Side: Frederick, Sue.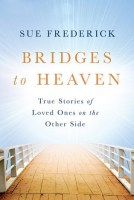 The author of I See Your Soul Mate shares inspirational counsel on navigating the process of connecting with departed loved ones, explaining how to assuage feelings of grief and loss through a spiritual understanding of an afterlife where loved ones are at peace and watching over us.
ORDER # N813-1 $33-90 ISBN 9781250001818
Boost Your Brain: The New Art and Science Behind Enhanced Brain Performance: Fotuhi, Majid.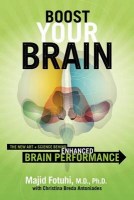 Based on 25 years of research, an internationally recognized neurologist presents a revolutionary brain-optimization program that, despite research to the contrary, proves that as we get older, we can actually get smarter and increase our brain speed.
ORDER # N813-2 $33-90 ISBN 9780062199270
The 5 Essentials: Using Your Inborn Resources to Create a Fulfilling Life: Deutsch, Bob & Aronica, Lou.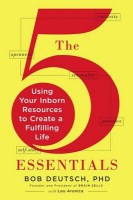 A cognitive neuroscientist, anthropologist and entrepreneur explains how to use five inner resources, including curiosity, openness, sensuality, paradox and self-story, to raise the bar personally and professionally and fulfill our greatest ambitions.
ORDER # N813-3 $33-90 ISBN 9781594631221
Grow a Pair: How to Stop Being a Victim and Take Back Your Life, Your Business, and Your Sanity: Winget, Larry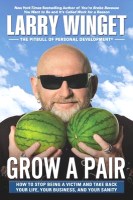 The professional motivational speaker offers a kick in the pants towards achieving your goals and describes how to become more assertive, take responsibility for your life and your actions and see results.
ORDER # N813-4 $24-90 ISBN 9781592408467