The Book of Not Knowing: Exploring the True Nature of Self, Mind, and Consciousness: Ralston, Peter.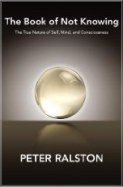 A martial artist and author of Zen Body-Being explains how to master self-awareness through the practice of becoming comfortable with not knowing and breaking free from old habits, cherished presumptions, and a stubbornly solid sense of self.
ORDER # N1209-1 $36-90 ISBN 9781556438578
Evidence of the Afterlife: The Science of Near-Death Experience: Long, Jeffery, M.D. & Perry, Paul.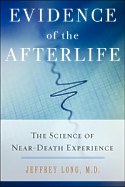 Presents real people's near death experiences, drawn from a database of more than 1,600 accounts from people of all age groups, races and religious affiiations, in a book that makes the case for the reality of near-death phenomena.
ORDER # N1209-2 $37-90 ISBN 9780061452550
Does Your Love Life Add Up? How to Use Numbers to Find Your Perfect Relationship: Coppa, Max.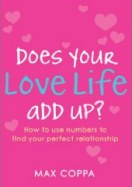 Draws on numerology principles to counsel readers on how to pursue more fulfiling relationships, sharing guidelines on how to assess prospective partners for communication compatibility, faithfulness and challenging histories.
ORDER # N1209-3 $21-90 ISBN 9781585427758
Simply Feng Shui: Bartlett, Sarah.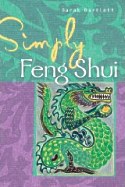 Simply series: Each full-color, attractively designed book focuses on a particular technique that aims to improve the mind, body and/or spirit.
ORDER # N1209-4 $16-90 ISBN 9781402754579
Why Is God Laughing? The Path to Joy and Spiritual Optimism: Chopra, Deepak.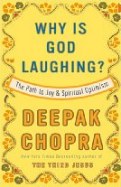 A proponent of a holistic mind, body and spirit approach to life and the best-selling author of How to Know God, Life After Death and The Third Jesus shares his inspirational guidelines for those seeking the path to spiritual enlightenment and true joy.
ORDER # N1209-5 $19-90 ISBN 9780307408891
You're Not Who You Think You Are: A Breakthrough Guide to Discovering the Authentic You: Gaulden, Albert Clayton.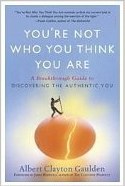 A founder of The Sedona Intensive Institute's alternative therapy program invites readers to discover their authentic selves through a series of techniques, insights and exercises designed to help overcome mental obstacles and promote internal peace.
ORDER # N1209-6 $22-90 ISBN 9781416583790