The Crazy Wisdom of Ganesh Baba: Psychedelic Sadhana, Kriya Yoga, Kundalini, and the Cosmic Energy in Man: Neuhaus, Eve Baumohl.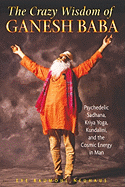 A book that includes the basic exercises for following Crea Yoga also explores the core teachings and riotous life of the practice's creator, a psychedelic yogi who came to prominence in the 1960s. Illustrations.
ORDER # N610-1 $25-90 ISBN 9781594772658
Divine Soul Songs: Sacred Practical Treasures to Heal, Rejuvenate, and Transform You, Humanity, Mother Earth, and All Universes: Sha, Zhi Gang.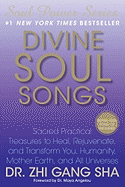 The author uses the transformative power of music to deepen the original teachings and practices that he introduced in Soul Wisdom.
ORDER # N610-2 $25-90 ISBN 9781439129746
Super Horoscopes 2011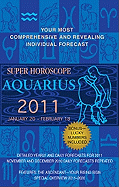 Updated for 2011, a series of comprehensive, thoroughly revised horoscope guides for the 21st century furnishes detailed yearly predictions and daily forecasts for each zodiac sign and special sections on the history and applications of astrology, as well as information on character analysis, lucky numbers, romance, moon tables, planting guides, health and more. All months available.
ORDER # N610-3 $17-50 ISBN 9780425232958
Consciousness Beyond Life: The Science of the Near- Death Experience: Van Lommel, Pim.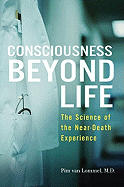 In a book based on his groundbreaking study, an internationally renowned cardiologist offers medical evidence for life after death and explores the transformative effect of near-death experiences on those people who have had them.
ORDER # N610-4 $44-50 ISBN 9780061777257
Fishers of Men: The Gospel of an Ayahuasca Vision Quest: Elenbaas, Adam.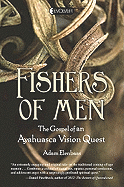 Traces how the author fled a youth marked by addiction and religious fundamentalism to South America, where he participated in numerous shamanic ceremonies involving the use of a psychedelic jungle vine in his efforts to find peace and spiritual understanding.
ORDER # N610-5 $37-90 ISBN 9781585427918