Beyond: On Life After Death: Frohock, Fred M.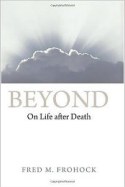 Explores recent findings in brain research, the mind-body relationship and consciousness studies to offer an introduction to what is termed "conscious life" and provides fresh insights into life after death, near-death and out-of-body experiences, reincarnation and a host of other phenomena that baffle the experts.
ORDER # N310-1 $44-90 ISBN 9780700617012
Life of Being, Having, and Doing Enough: Muller, W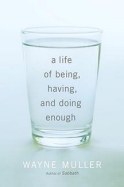 The author of the best-selling Legacy of the Heart describes the modern world's struggles with depression and burnout in the face of mounting economic pressures, counseling readers on how to experience authentic happiness by accepting moderate resource levels.
ORDER # N310-2 $37-90 ISBN 9780307590022
Handbook to the Afterlife: Heath, Pamela & Klimo, Jon.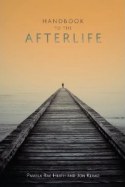 Two authors who claim to have worked with channeled spirits detail all the stages that these spirits go through in the afterlife before their subsequent rebirth and offer solutions to help spirits move easily through the stages so that they can return to the physical plane.
ORDER # N310-3 $27-90 ISBN 9781556438691
Partnering With Nature: The Wild Path to Reconnecting with the Earth: MacGregor, Catriona.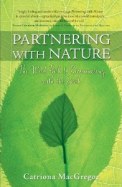 Shares a spiritually based prescription for a vibrant and peaceful life of abundant wellness, counseling readers on the benefits of reconnecting with nature in order to combat such challenges as depression, fatigue and ADD.
ORDER # N310-4 $27-90 ISBN 9781582702193
Planetary Spells & Rituals: Practicing Dark & Light Magick Aligned With the Cosmic Bodies: Digitalis, Raven.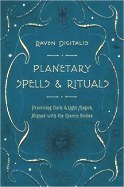 Introduces 55 spells that can be easily customized according to one's magickal and spiritual path and aim to sharpen intuition, summon ancestors, relieve depression, manifest abundance, reveal the truth, undo social conditioning, purge impurities, help the dying cross over and much more.
ORDER # N310-5 $29-90 ISBN 9780738719719
2013: Raising the Earth to the Next Vibration: Grossinger, Richard.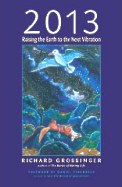 Moving with ease between cosmic and earthly matters, the author details human existence as an exhilarating adventure where people must change with respect to evil, grief, bliss and compassion if they are ever going to reach a higher-state of consciousness.
ORDER # N310-6 $26-90 ISBN 9781556438783