Beautiful Mess: John Herrick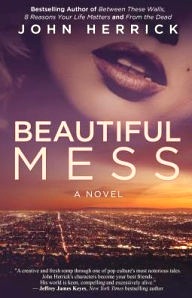 Del Corwyn is an aging relic. An actor who advanced from errand boy to Academy Award nominee, Del kept company with the elite of Hollywood's golden era and shared a close friendship with Marilyn Monroe. Today, however, he faces bankruptcy. Humiliated, Del is forced to downgrade his lifestyle, sell the home he's long cherished, and fade into a history of forgotten legends - unless he can revive his career. All he needs is one last chance. While searching through memorabilia from his beloved past, Del rediscovers a mysterious envelope, dated 1962, containing an original screenplay by Marilyn Monroe - and proof that she named him its legal guardian. Del surges to the top of Hollywood's A-list overnight. But the opportunity to reclaim his fame and fortune brings a choice: Is Del willing to sacrifice newfound love, self-respect and his most cherished friendship to achieve his greatest dream?
ORDER # G817-1 $23-90 ISBN 9780991530960
Boys and Girls: Joseph Connolly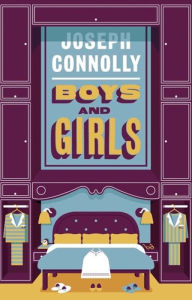 Susan wants another husband. Which comes as a shock to the current one. Yet once Susan has brazenly commandeered her boss's rich, elderly hand, Alan finds himself curiously cherishing the company - sharing wife, whisky and other, odder peccadilloes. Indeed Susan is forced to root out alternative amusements - and with their teenage daughter copying her disintegrating moral code, the complex machinery of their lives soon begins to break down. Joseph Connolly plunges the reader into a tumultuous medley of inner monologues with keen, unabashed relish; exposing marital bedroom and male bonding in this biting, excruciatingly funny observation of men, women and adolescent girls.
ORDER # G817-2 $19-90 ISBN 9781784293468
Mrs. Saint and the Defectives: Julie Lawson Timmer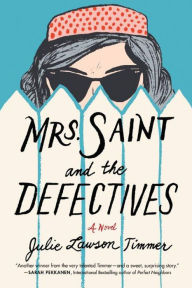 Markie, a fortysomething divorcée who has suffered a humiliating and very public fall from marital, financial, and professional grace, moves, along with her teenage son, Jesse, to a new town, hoping to lick her wounds in private. But Markie and Jesse are unable to escape the attention of their new neighbor Mrs. Saint, an irascible, elderly New European woman who takes it upon herself, along with her ragtag group of "defectives," to identify and fix the flaws in those around her, whether they want her to or not. What Markie doesn't realize is that Mrs. Saint has big plans for the divorcée's broken spirit. Soon, the quirky yet endearing woman recruits Markie to join her eccentric community, a world where both hidden truths and hope unite them. But when Mrs. Saint's own secrets threaten to unravel their fragile web of healing, it's up to Markie to mend these wounds and usher in a new era for the "defectives" - one full of second chances and happiness.
ORDER # G817-3 $22-90 ISBN 9781477819968
The River at Night: Erica Ferencik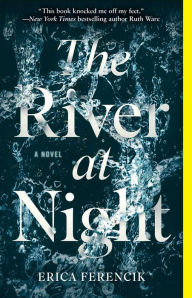 Stifled by a soul-crushing job, devastated by the death of her beloved brother, and lonely after the end of a fifteen-year marriage, Wini is feeling vulnerable. So when her three best friends insist on a high-octane getaway for their annual girls' trip, she signs on, despite her misgivings. What starts out as an invigorating hiking and rafting excursion in the remote Allagash Wilderness soon becomes an all-too-real nightmare; a freak accident leaves the women stranded, separating them from their raft and everything they need to survive. When night descends, a fire on the mountainside lures them to a ramshackle camp that appears to be their lifeline. But as Wini and her friends grasp the true intent of their supposed saviors, long buried secrets emerge and lifelong allegiances are put to the test. To survive, Wini must reach beyond the world she knows to harness an inner strength she never knew she possessed.
ORDER # G817-4 $23-90 ISBN 9781501143205
The Dream Life of Astronauts: Patrick Ryan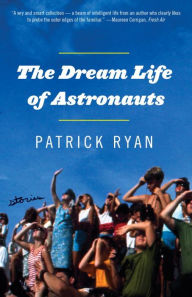 The Dream Life of Astronauts balances heartbreak with wry humor as its characters try to make sense of the paths they find themselves on. A would-be Miss America auditions for a shady local talent scout over vodka and Sunny D; a NASA engineer begins to wonder if the woman he's having an affair with is slowly poisoning her husband; a Boy Scout troop leader, recovering from a stroke, tries to protect one of his scouts from being bullied by his own sons; an ex-mobster living in witness protection feuds with the busybody head of his condo board; a grandmother, sentenced to driver's ed after a traffic accident, surprises herself by falling for her instructor. Set against landmark moments - the first moon launch, Watergate, the Challenger explosion - these private dramas unfurl in startling ways. The Dream Life of Astronauts ratifies the emergence of an indelible new talent in fiction.
ORDER # G817-5 $23-90 ISBN 9780385341394