Mornings with Rosemary: Libby Page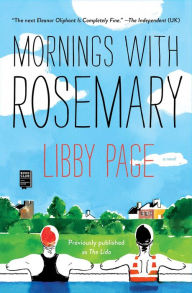 The library where she used to work has closed. The family grocery store has become a trendy bar. And now the lido, an outdoor pool where she's swum daily since its opening, is threatened with closure by a local housing developer. It was at the lido that Rosemary escaped the devastation of World War II; here she fell in love with her husband, George; here she found community during her marriage and since George's death. Twentysomething Kate Matthews has moved to Brixton and feels desperately alone. A once-promising writer, she now covers forgettable stories for her local paper. That is, until she's assigned to write about the lido's closing. Soon Kate's portrait of the pool focuses on a singular woman: Rosemary. And as Rosemary slowly opens up to Kate, both women are nourished and transformed in ways they never thought possible.
ORDER # G619-1 $26-90 ISBN 9781501182051
The Favorite Daughter: Patti Callahan Henry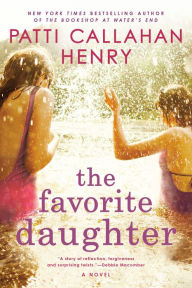 Ten years ago, Lena Donohue experienced a wedding-day betrayal so painful that she fled the small town of Watersend, South Carolina, and reinvented herself in New York City. Though now a freelance travel writer, the one place she rarely goes is home - until she learns of her dad's failing health. Returning to Watersend means seeing the sister she has avoided for a decade and the brother who runs the family's Irish pub and has borne the burden of his sisters' rift. While Alzheimer's slowly steals their father's memories, the siblings rush to preserve his life in stories and in photographs. As his secret past brings Lena's own childhood into focus, it sends her on a journey to discover the true meaning of home.
ORDER # G619-2 $25-90 ISBN 9780399583131
The Pet Shop at Pennycombe Bay: Sheila Norton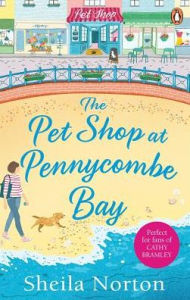 She takes refuge in the beautiful Devon seaside town of Pennycombe but her confidence is at an all-time low after losing her job. She's treading on eggshells living with her cousin Ruth, who seems to be permanently angry with her, and although she enjoys her new job at the local pet shop, with boss Jim pondering retirement, it's soon threatened with closure. But with faithful dog Prudence by her side, Ruth decides it's time to overcome her shyness and make a life for herself in Pennycombe. After volunteering for Pets at Therapy she soon becomes more involved with the local community and makes new friends, including handsome Tom and his son Jacob. But her hopes of romance are dashed when she sees Tom with a mystery woman.
ORDER # G619-3 $26-90 ISBN 9781785034220
Albert Einstein Speaking: R.J. Gadney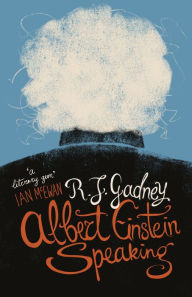 From a wrong number to a friendship that would impact both their lives, Albert Einstein Speaking begins with two unlikely friends - the world's most respected scientist and a schoolgirl from New Jersey. From their first conversation Mimi Beaufort had a profound effect on Einstein and brought him, in his final years, back to life. In turn, he let her into his world. Albert Einstein Speaking is the story of an incredible friendship, and of a remarkable life. This riotous, charming and moving novel spans almost a century of European history and shines a light on the real man behind the myth. Blurring the lines between fact and fiction, R.J. Gadney reveals the real Einstein, his loves and losses, his public and private personas.
ORDER # G619-4 $26-90 ISBN 9781786890498