Badger Boy and The Way of the Coyote: Kelton, Elmer.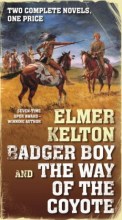 In the aftermath of the Civil War, David 'Rusty' Shannon, after his group of rangers disband, tries to resume his pre-war life, but his youth as a captive of Comanches returns to haunt him when his fate is intertwined with Badger Boy, a young man recently rescued from Comanche captivity.
ORDER # G415-1 $11-70 ISBN 9780765381477
Charley Sunday's Texas Outfit: Deadfall: Lodge, Stephen.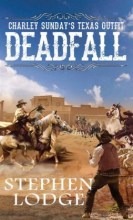 When his family is kidnapped, veteran rancher Charley Sunday assembles a ragtag posse to join him on a hunt for the men responsible and, on the way to the most brutally lawless part of Mexico to take back what is his, encounters Indian raiders, banditos and nature's own fury.
ORDER # G415-2 $11-70 ISBN 9780786033911
Shot in the Back: Johnstone, William W.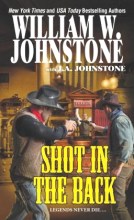 When a 95-year-old man walks into a recruiting office in 1942 determined to enlist and claiming to be the one and only Jesse James, the wildest story the West has never known begins, in an exciting new twist on the legend of the notorious outlaw who just might not have died on that fateful April 3, 1882.
ORDER # G415-3 $11-70 ISBN 9780786034482
Frontier Thunder at Dawn: Salzer, S. K.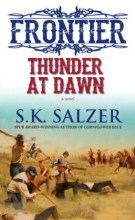 Former army scout Jack Gregory, under an assumed name, joins the Seventh Cavalry under General Custer, but when Custer's disastrous leadership ends in bloodshed, he sets out to forge his own destiny and stop the Cheyenne nation from raiding innocent settlers.
ORDER # G415-4 $11-70 ISBN 9780786036271