The Lost Man: Jane Harper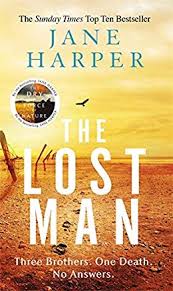 Two brothers meet at the remote border of their vast cattle properties under the unrelenting sun of the outback. In an isolated part of Australia, they are each other's nearest neighbour, their homes hours apart. They are at the stockman's grave, a landmark so old that no one can remember who is buried there. But today, the scant shadow it casts was the last hope for their middle brother, Cameron. The Bright family's quiet existence is thrown into grief and anguish. Something had been troubling Cameron. Did he choose to walk to his death? Because if he didn't, the isolation of the outback leaves few suspects.
ORDER # G719-1 $12-95 ISBN 9780349143774
Three Things About Elsie: Joanna Cannon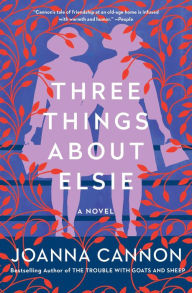 There are three things you should know about Elsie. The first thing is that she's my best friend. The second is that she always knows what to say to make me feel better. And the third thing - might take a bit more explaining. Eighty-four-year-old Florence has fallen in her flat at Cherry Tree Home for the Elderly. As she waits to be rescued, she thinks about her friend Elsie and wonders if a terrible secret from their past is about to come to light. If the charming new resident is who he claims to be, why does he look exactly like a man who died sixty years ago?
ORDER # G719-2 $26-95 ISBN 9781501187391
The Great American Cheese War: Paul Flower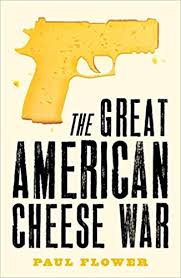 Governor Bill Hoeksma of Michigan is a simple, gun-loving son of a billionaire who idolises George W. Bush.
When a mysterious illness afflicts members of his inner circle, his conspiring advisors point to a rumoured viral weapons attack - via monkey-pox-carrying prairie dogs - launched by the Wisconsin government. Governor Bill decides the Michigan militia should lead the military response, chaos ensues, and he falls unwittingly into a scheme of his powerful father's making. That scheme begins with cheese research and a Hollywood movie star. How it will end all depends on two unlikely heroes: an aging lesbian state senator, and a high-school teacher born and raised in the Michigan militia. When the conspiracy runs out of road, and guns are drawn in a showdown outside a Cracker Barrel, will anyone emerge victorious from the Great American Cheese War?
ORDER # G719-3 $13-95 ISBN 9781788421577
Turning Point: Danielle Steel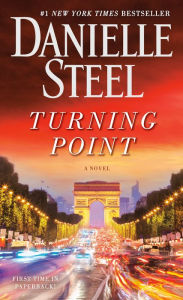 Bill Browning heads the trauma unit at San Francisco's busiest emergency room, SF General. With his ex-wife and daughters in London, he immerses himself in his work and lives for rare visits with his children. A rising star at her teaching hospital, UCSF at Mission Bay, Stephanie Lawrence has two young sons, a frustrated stay-at-home husband, and not enough time for any of them. Harvard-educated Wendy Jones is a dedicated trauma doctor at Stanford, trapped in a dead-end relationship with a married cardiac surgeon. And Tom Wylie's popularity with women rivals the superb medical skills he employs at his Oakland medical center, but he refuses to let anyone get too close, determined to remain unattached forever.
ORDER # G719-4 $12-95 ISBN 9780399179372
After the Funeral: Gillian Poucher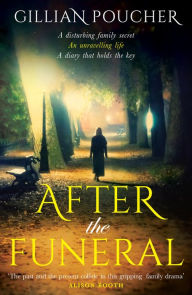 A disturbing family secret An unravelling life A diary that holds the key Julia Butler finds her life unravelling when a stranger at her mother's funeral hints at a disturbing family secret. Along with her partner's infidelity and the prospect of a childless future, she's near breaking point. But the discovery of her mother's diary reveals how a war-time love affair had a devastating impact on three generations of women, and gives Julia the strength she needs to make peace with those around her, and with the ghosts from her past.
ORDER # G719-5 $25-95 ISBN 9781910453766