The Captain's Daughter: Leah Fleming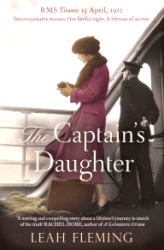 For May Smith, travelling with her husband and baby girl Ellen, stepping foot on the Titanicmarks the start of an incredible journey, one which is destined to take her from the back streets of Bolton to the land of opportunity: the United States. But when the 'unsinkable' Titanichits an iceberg one cold dark night, May's dreams are instantly shattered. Jumping from the sinking ship at the last minute, May loses sight of Joe and Ellen. Distraught, she is pulled into a lifeboat. Minutes later, the real-life Captain Smith swims to the lifeboat and hands May a baby swaddled in blankets. Beside herself, and in virtual darkness, May believes the baby to be Ellen. This rescue is witnessed by fellow survivor, Celeste Parkes, married to an American industrialist who is on her way back to Ohio after her mother's funeral.
ORDER # G416-1 $21-95 ISBN 9780857203441
Perfect Daughter (No Greater Courage): Amanda Prowse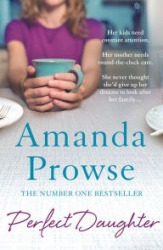 Once upon a time, Jacks Morgan had dreams. She was going to have a successful career and travel the world. She would own a house on the beach, and spend long nights with her boyfriend strolling under the stars. But life had other ideas. First Martha came along, then Jonty. Then Jacks' elderly mother was diagnosed with Alzheimer's and had to move in. Now their little terrace in Weston-super-Mare is bursting at the seams. Jacks' dreams were put on hold long ago. But if she can save up enough to give her teenage daughter a bright future, then all her sacrifice will be worth something - won't it?
ORDER # G416-2 $21-95 ISBN 9781784970352
The Beekeeper's Daughter: Santa Montefiore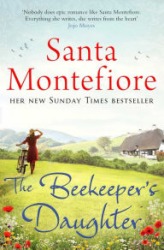 Dorset, 1933: Grace Hamblin is growing up on a beautiful rural estate. The only child of the beekeeper, she knows her place and her future - until her father dies unexpectedly and leaves her bereft and alone. Alone, that is, except for the man she loves, whom she knows she can never have. Massachusetts, 1973: Grace's beautiful, impetuous daughter Trixie Valentine is in love. Jasper is wild and romantic, a singer in a band on the brink of stardom. Then tragedy strikes and he must return to his home in England, promising to come back to Trixie one day, if only she will wait for him. Weighed down by memories, unaware of the secrets that bind them, both mother and daughter are searching for lost love. To find what they are longing for they must confront the past, and unravel the lies told long ago.
ORDER # G416-3 $22-95 ISBN 9781471101014
Always the Bridesmaid: Lindsey Kelk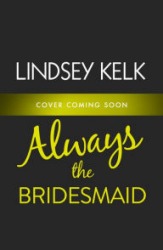 The brilliant new summer bestseller from Lindsey Kelk, author of the I Heart series Everyone loves a bridesmaid. Except Maddie, who's perpetually asked to be one. Everyone loves a wedding. Except Maddie's best friend, who's getting divorced. And everyone loves the way Maddie's so happy backstage. Except Maddie herself. One best friend is in wedding countdown while the other heads for marriage meltdown. And as Maddie juggles her best chance at promotion in years with bridezilla texts and late-night counselling sessions, she starts to wonder - is it time to stop being the bridesmaid?
ORDER # G416-4 $21-95 ISBN 9780007582358