Of Fathers and Fire: Steven Wingate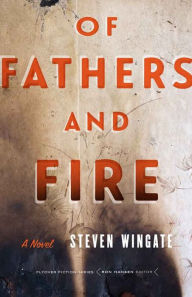 When Richie Thorpe and his ragtag religious band of ex-thieves arrive in the High Plains town of Suborney, Colorado, Tommy Sandor is captivated by the group. It's the summer of 1980 in the dusty, junkyard town, and the seventeen-year-old is wrestling with the forces shaping America and himself: the Iran hostage crisis, the incoming tide of Ronald Reagan's presidency, and the political rise of the Christian Right. As Tommy is increasingly drawn to the group, his mother, Connie, grows frantic. She has been hiding the truth from her son, telling him that his father was a saxophonist from New York who never knew he had a child, and is lying low in Suborney to hide from Tommy's actual father - Richie Thorpe. Connie knows Richie has come for his son, and though she has witnessed Thorpe's mysterious powers, the desperation to protect her lie, her son, and their life begets a venom with an elemental power that threatens the whole town.
ORDER # G419-1 $28-90 ISBN 9781496211866
The Memory House: Rachel Hauck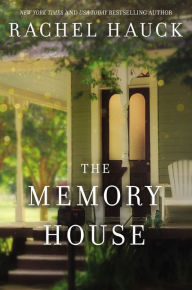 When Beck Holiday lost her father in the North Tower on 9/11, she also lost her memories of him. Eighteen years later, she's a tough New York City cop burdened with a damaging secret, suspended for misconduct, and struggling to get her life in order. Meanwhile a mysterious letter arrives informing her she's inherited a house along Florida's northern coast, and what she discovers there will change her life forever. Matters of the heart only become more complicated when she runs into handsome Bruno Endicott, a driven sports agent who fondly recalls the connection they shared as teenagers. But Beck doesn't remember that either.
ORDER # G419-2 $23-90 ISBN 9780310350965
I Am Heathcliff: Stories Inspired by Wuthering Heights: Kate Mosse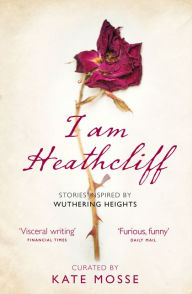 In 'Terminus' a young woman hides in an empty Brighton hotel; in 'Thicker Than Blood' a man sits in a hot tub stalking his newly-married love on social media; and in 'A bird half-eaten' an amateur boxer prepares for a match. A woman recalls the 'Heathcliffs I Have Known' and the physical danger she has borne at their hands; in 'Anima' a child and a fox are unified in one startling moment of violence; and in 'One Letter Different' two teenagers walk the moors and face up to their respective buried secrets. Curated by Kate Mosse and commissioned for Emily Brontė's bicentenary year in 2018, these fresh, modern stories pulse with the raw beauty and pain of love and are as timely as they are illuminating.
ORDER # G419-3 $24-90 ISBN 9780008257460
The Vets: Stephen Leather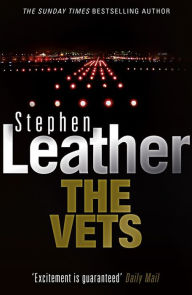 Hong Kong. The British administration is preparing to hand the capitalist colony back to Communist China with the minimum of fuss. Colonel Joel Tyler, however, has other plans for the British colony - plans that involve four Vietnam War veterans and a spectacular mission making use of their unique skills. But while the vets are preparing to take the country by storm, their paymaster, Anthony Chung, puts the final touches to an audacious betrayal. The future of Hong Kong is at stake.
ORDER # G419-4 $24-90 ISBN 9780340597705
Everything You Do Is Wrong: Amanda Coe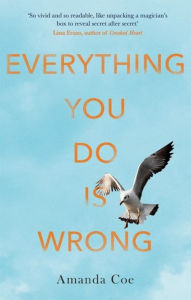 Harmony's teenage craving for drama is answered when a body is discovered by her aunt Mel on Evensand beach. But the naked, lifeless young woman turns out - problematically - to be alive. Unable to speak or remember where she came from, the woman is named Storm by her nurses. Surrounded by doctors, psychiatrists and policemen, Storm remains provocatively silent. Harmony is desperate to fill in the gaps in Storm's story, while the responsibility Mel feels for the woman she rescued begins to skew the course of her own settled life. Their efforts to solve the mystery clash with the efforts of rookie constable Mason, assigned to the case and determined to help this damsel he feels to be very much in distress.
ORDER # G419-5 $23-90 ISBN 9780349005072