Henna House: Nomi Eve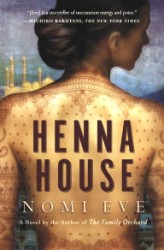 This vivid saga begins in Yemen in 1920. Adela Damari's parents' health is failing as they desperately seek a future husband for their young daughter, who is in danger of becoming adopted by the local Muslim community if she is orphaned. With no likely marriage prospects, Adela's situation looks dire - until she meets two cousins from faraway cities: a boy with whom she shares her most treasured secret, and a girl who introduces her to the powerful rituals of henna. Ultimately, Adela's life journey brings her old and new loves, her true calling, and a new life as she is transported to Israel as part of Operation On Wings of Eagles.
ORDER # G815-1 $20-90 ISBN 9781476740287
Stepdog: Nicole Galland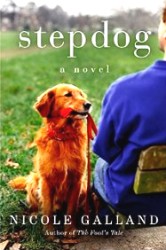 Sara Renault fired Rory O'Connor from his part-time job at a Boston art museum, and in response, Rory - an Irish actor secretly nursing a crush on his beautiful boss - threw caution to the wind, leaned over, and kissed her. Now Sara and Rory are madly in love. When Rory's visa runs out on the cusp of his big Hollywood break, Sara insists that he marry her to get a green card. In a matter of weeks they've gone from being friendly work colleagues to a live-in couple, and it's all grand - except for Sara's dog, Cody, who had been a gift from Sara's sociopath ex-boyfriend. Sara's over-attachment to her dog is the only thing she and Rory fight about.
ORDER # G815-2 $19-90 ISBN 9780062369475
The Invisibles: Cecilia Galante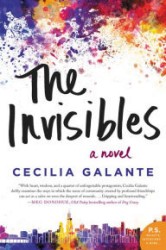 Thrown together by chance as teenagers at Turning Winds Home for Girls, Nora, Ozzie, Monica, and Grace quickly bond over their troubled pasts and form their own family which they dub The Invisibles. But when tragedy strikes after graduation, Nora is left to deal with the horrifying aftermath alone as the other three girls leave home and don't look back. Fourteen years later, Nora is living a quiet, single life working in the local library. She is content to focus on her collection of "first lines" (her favorite opening lines from novels) and her dog, Alice Walker, when out-of-the-blue Ozzie calls her on her thirty-second birthday. But after all these years, Ozzie hasn't called her to wish a happy birthday.
ORDER # G815-3 $19-90 ISBN 9780062363510
The Wiregrass: Pamela Webber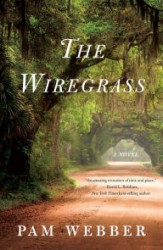 Nettie has spent every summer of her life in the Southern Wiregrass town of Crystal Springs, Alabama. This year, she hopes the small town's relaxed pace will give her a break from the unrelenting physical and emotional changes of puberty. But a chance encounter with Mitchell, a seductively handsome yet secretive young man, turns Nettie's summer plans and her heart upside down. As their relationship grows, Nettie realizes Mitchell is harboring a dark and dangerous secret - one that, when revealed, rocks the core of the sleepy little town and has Nettie and those she loves running for their lives.
ORDER # G815-4 $20-90 ISBN 9781631529436